| | |
| --- | --- |
| | february 2018 |
Is it just me or is it hard to believe it's already the middle of February?! If you're still living the "Resolution Life," you're gonna want to learn about Laughing Giraffe Organics' newest delish AND healthy line of snacks. If you've given up, get thyself to Area Four's South End location stat for a FREE pizza (no joke). And if you're the kind of confident chick who has no time for resolutions or pizza, you're definitely going to want to read about SalonCapri's new Power Hour.
As always, something for everyone in this issue of marlo monthly. Enjoy!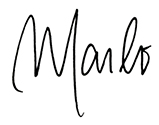 The word 'dehydrated' is one that pretty much always comes with negative connotations. And while we're all about getting in our 100 oz of H20 a day, there is an instance where being just a little dried out is not only good but good for you. Enter Kick'n Spiced Dried Fruit, the better-for-you snack from Laughing Giraffe Organics.
Brought to you by the San Fran makers of the addicting Snakaroons coconut-based cookies, these sweet and sour fruity treats are just as irresistible. Available in two zesty flavors, Kick'n Mango and Kick'n Pineapple, these bite-sized delights are inspired by street food from Cali, Mexico and beyond. They're made with fresh, organic, dehydrated fruit before being sprinkled with jalapeño, cinnamon and other spices that make them utterly unique. And we're not only talking unique flavor-wise; Kick'n Spiced are certified organic, gluten free, Non-GMO Project Verified, vegan, kosher and made with clean, plant-based ingredients! These will quickly become your new guilt-free snacking go-to, #trust.
Can't wait to taste? Visit Laughing Giraffe's website to buy direct, or look for them at a store near you. However you find them, we think that once you give it a try, you'll quickly see why sometimes being a little parched and dry isn't always bad -- in fact, it can actually be really freaking delicious!

While we're not ones to argue with sage advice on a regular basis, that whole 'everything in moderation' preaching isn't 100% foolproof. Sometimes in life, there are things that you just can't get enough of, and one of those things is pizza. The genius wood-fired oven brigade at Area Four really "gets" us, at least when it comes to 'za, and we're literally drooling over their February perks.
Meet 'Free Pizza February' -- no, we're not playing a cruel joke on you. This entire month at the South End location, when you purchase a bottle of vino, a large format cocktail or 64 oz. growler of beer, you'll receive a free pie that your server will select from the restaurant's roster that can serve 2-3 peeps. Dining with all of the roomies? Buy two bottles, get TWO free pizzas. Yes, you've died and gone to dough heaven and we're right there with ya! Shakespeare may not have penned the words: 'Life is like a box of mystery pizza; you never know what you'll get,' but that sounds pretty poetic to us.
We totally get it -- surprises can be unsettling, especially if you tend to break out in hives from anchovies or onions. Fear not, the pie pros will accommodate allergies and dietary restrictions, but beyond that, our lips are sealed. Hey, if Area Four is good enough for Obama (the former POTUS grabbed some pies to go in 2015), then enough said. Moderation and 'new year, new me' portion control be damned.

Between eating endless kale salads and perusing that seemingly endless inbox, the workday lunch hour can often have a bit of a mundane and 'been there, done that' vibe. Well, it's time to say 'sayonara' to #SadDeskLunches and 'hello' to the best mid-day interlude we've heard of in a while. Enter, 'Power Hour' (deep breaths, this doesn't involve crunches and gym anxiety) brought to you by the wizards of scissors at SalonCapri.
Rolling out this month at the salon's swanky Newbury Street location, 'Power Hour' is the ultimate fast-paced escape from your similarly fast-paced 9-5 life. On Tuesdays and Wednesdays,
from 12 PM to 2 PM
, the Boston hair haven will be offering express, discounted services for the style-savvy woman on the go. With shortened, non-haircut faves (yes, please, $65.00 Wash, Gloss & Blow Dry) to accommodate even the tightest of scheds, 'Power Hour' is the perfect in-between-appointments refresh. You'll be in-and-out of the salon in 40 - 90 minutes, still having time to grab that much-needed latte before returning to the boardroom -- looking effortlessly flawless, no doubt.
To book the most relaxing, pampering lunch break of your life, dial Capri's Back Bay digits at
(617) 236-0020
. No, this type of 'Power Hour' won't result in killer quad muscles and a perfectly-toned tush, but it sure is a welcome reprieve from Facebook scrolling served with a side of nuked Lean Cuisine.