| | |
| --- | --- |
| | february 2017 |
So much for our mild winter! As I write this I'm working from home, waiting for 8-12 inches to cover Boston as the east coast gets hit. Given that we've made it 'til nearly mid-February, am feeling more grateful than grinch-like. Fingers crossed we go back to where we've been, but anyone can get through six more weeks!

Regardless of what Mama Nature brings next, there's no need to stay holed up. Get out of the house and hit up some old-school arcade fun or pretend it's summer and head due north for some fried clams -- complete with golden ticket! And even if the temps continue to stay low, we can still benefit with a staycation where we pay the reading on the thermometer...hey, maybe six more weeks of cold temps aren't such a bad thing, after all!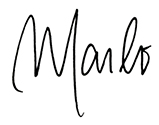 While we'd argue that you can rarely go wrong with a quality cocktail and quiet conversation, sometimes the situation calls for something a touch more high energy. But, here in Boston, that's not always easy to find.
So -- what's a gal or guy to do when they just want to have fun? Head directly to the A4cade -- a bar with killer food and crushable cocktails that also happens to have a clandestine arcade. A collaborative project from the gastronomic gurus behind local legends Area Four and Roxy's Grilled Cheese, A4cade is sure to feature prominently in your drinking and diversion rotation.
Tucked behind what appears to be an inconveniently placed walk-in fridge at the back of a regular ol' Roxy's outpost is something unlike anything Boston has ever seen before. Gamers among us will fight crime with Teenage Mutant Ninja Turtles, prove their athletic prowess with Skeeball or Shuffleboard, and go head-to-head against foes in vintage fighting games like Mortal Kombat 2.
Don't know Galaga from Gucci? Don't worry. The bar program is heavy on fan-favorites like a bottled Aperol spritz dubbed the 'Medicine of Life' and a slew of other fun and funky beverages that are sure to keep you plenty busy. Should you find yourself feeling hungry, you can complement all that quaffing with grilled cheese, burgers and hand-cut fries cooked right up front in the Roxy's kitchen.
So eat, drink and get ready to play -- you'll never be bored in Boston again!

Pretty though they may be, snow and ice are rarely nice. That said, we're more than happy to endure a little winter wonderland if it means saving some moolah, which is exactly why we love The Colonnade Hotel's Frosty Fridays program.
Running now through March 29th, Frosty Fridays dictates that when the mercury drops, so does the price of posh digs at the Boston landmark. A special two-night weekend package, Friday night room rates are determined by the outdoor temperature reading at 5PM, and followed by a discounted Saturday night rate of $289. Yes, you read that right! If the Polar Vortex blows into town and drives temps below 10 degrees, you'll get your first night in one of the best rooms in the city for the approximate cost of a Starbucks venti salted caramel latte.
And while that is a damn good deal, the price is far from the only perk. In addition to overnight accommodations for two, Frosty Fridays guests can also avail themselves of complimentary passes to try their best triple axel (or just attempt to stay upright) at Boston Common's Frog Pond ice rink, hop aboard the Old Town Trolley Tour, take advantage of gratis garage parking for their precious chariots, and treat themselves to complementary hot cocoa. Chilling with a group? Frosty Fridays makes it possible to add a connecting room for an additional $159 per night.
So whether you're indulging in a staycation or visiting our fair city from afar this winter, live the luxe life for less at The Colonnade. If you're stuck on ideas about where to spend the cash you saved, give us a call. Given our impressive roster of clients, we've got plenty of recos for eating, drinking and diversion -- trust!

bob's clam hut golden ticket
Fried clams and lobster rolls may not be on par with oysters in terms of aphrodisiacs, but trust us when we say that this February, Bob's Clam Hut in Kittery, Maine is your best bet for getting lucky. Throughout the month, the Bob's team will make like Willy Wonka and slip four golden tickets a day onto the trays of randomly selected fans. (What, you thought we meant something else? Minds out of the gutter, people!)
Once they realize they've got the gilded goods, these modern day Charlies, Verucas and Violets can cash their tickets in for a wide array of Bob's swag. From t-shirts to baseball hats to the always popular lobster roll cards, the diverse array of surprises are sure to have guests young and old feeling like kids in a candy store. Though if we're being honest, we'd take a heaping pile of Bob's fried clams (Bob's or Lillian style -- we love both!) over a chocolate bar any day of the week.
With 20 days left in the month and four tickets given away each day, you, dear reader, have a whopping 80 chances to win! And while we'd certainly never suggest trying to game the system, we do wholeheartedly recommend dining at Bob's as often as possible to increase your odds of being among the fortunate few. So grab your calendar and get a date night...or five...on the books! And if your sweetheart inquires why you're treating them to dinner so often, be honest and tell them you're just trying to get lucky.

| | |
| --- | --- |
| February 14: | |
| February 18: | |
| February 20: | |
| February 22: | |