| | |
| --- | --- |
| | february 2019 |
As far as winter goes, we're crushing February, which means March is right around the corner. And we all know what comes after March - SPRING!
As always, we've got plenty of 'in the know' client news below to ease your snacking needs while we wait for warmer weather to arrive.
If you haven't already, I encourage you to check out my new blog, just launched last month along with
our new website
, where I share thoughts about marketing in my own personal style -- straightforward, with zero BS. This month's post
about why a $26M hotel renovation went down the toilet
is worth reading...& remembering as you think about pulling together your next marketing budget!
Stay warm!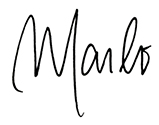 If you've stuck to your New Year's resolutions thus far, kudos to you! If not, you're among the majority -- but giving up on keto isn't a reason to totally trash your healthy eating #goals. We suggest taking small steps, like swapping out those greasy, over-salted potato chips for our snack drawer staple -- Plant Snacks cassava root chips.

Plant Snacks are vegan, paleo-friendly and free of the Big 8 Allergens, gluten, GMOs, added sugars and other things you should generally avoid. And, lucky for us salty snack lovers, they just introduced two addicting new flavors: Lime and Salt & Vinegar (dip the Lime in some guac and you won't be sorry).
So don't worry about ditching the diet of bacon, meat and cheese; if you're ready to bid adieu to extreme diets and eat healthfully with clean snacks, pop open a bag of Plant Snacks. You (and your arteries) will thank us later!
Valentine's Day has come and gone and, like most years, all we really got out of it was a cheap heart-shaped box of Russell Stover chocolates (Ain't nobody like a surprise mouthful of cherry syrup. Amiright?). But, IOHO, you shouldn't need a Hallmark holiday to treat bae to something nice.
Here's an idea: bring your "lobster" (remember that Friends episode?) to The Hourly Oyster House for their just-launched Twin Lobster deal. Yep, they've partnered with Harvard Square neighbor and renowned bake shop Mike's Pastry for the combo of any Bostonian's dreams: order the "Twin Lobster" off the menu ($32/person) and receive a coupon for a Lobster Tail pastry next door at Mike's. And there's no excuse to go only once, because this deal is available year-round.
Whether you and your sweetie are steady as a rock or you're trying to make up for a pretty hefty misunderstanding (YOU WERE ON A BREAK!), let The Hourly treat you to some lobster love in February...and beyond!
Free snacks, catered lunches, happy hour... foodie perks are now the norm for companies looking to attract and retain top talent, especially among millennials. But, if you're not Google or Amazon, unique, delicious catering experiences can be costly and -- let's just say it -- a pain in the ass. Lucky for office managers everywhere, corporate catering concierge Alchemista has just launched Alchemista ONE -- and it's sure to transform company lunches from hassle to happy.
Known for their over the top hospitality, unparalleled service and creative menu offerings, Alchemista has been feeding the denizens at some of Boston's most high profile companies (Draft Kings, anyone?) for years. But so far these have been centered around companies looking to feed large teams on the regular. Now with one click, companies with only 25 employees can order from a curated list of the area's best restaurants, like Eastern Standard, Branch Line and Spike's Hot Dogs. And, for an extra fee, you can opt for the 'spoil me' package, where a Client Attendant will be on site to present your meal with Alchemista's signature flair.
While you may not be based in Silicon Valley, there's no reason you can't treat your hard-working employees to Facebook-level perks. Next up, nap pods!