| | |
| --- | --- |
| | february 2020 |
We recently made it through the holidays, and all of the high-pressure choices that come with (gifts to buy, parties to throw, mistletoe to stand under...), and now we're faced with arguably even more high-pressure decisions thanks to the marketing geniuses at Hallmark.
While we can't help with gift choices (Does this 'say' too much? Will this be misinterpreted into meaning more than "this" is? How do I say "I love you" with a gift?), we can lend a hand with the other crucial decision: where to celebrate. Read on for ideas for fancy and casual, for overnights and drinks only, and for enjoying the season of love with friends and lovers.
One word of wisdom: if you hope to get a table, book soon my friends...unless you want to be explaining to your S.O. why you're dining at 4:30 PM!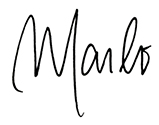 "sex at six" @ six \ west
When a restaurant's name is one letter away from "sex," you don't have to be a marketing genius to come up with a hot AF Valentine's Day package. It should come as no surprise then that Southie's swankiest dining destination, Six \ West, has curated a package that might make your cheeks feel a little rosy.
The evening begins with a made-to-share dinner menu that will make your sweetie swoon (think Ricotta Gnocchi, Short Rib Tacos, Magical Mushrooms and more). If you want to extend the evening beyond dinner, repair to your room for "dessert" at the adjoining Cambria Boston Downtown - South Boston Hotel. A bottle of Sparking Rosé and a bowl of 6W's signature popcorn will make sure you have the sustenance needed for those, ahem, extracurricular evening activities. On tap for the morning after? Returning to Six \ West for a breakfast of Homemade Pop Tarts, Eggs 2 Ways and Avocado Toast.
So leave the steamy deets to Six \ West this V-day and go ahead and blush...it's endearing and a sign of good health. #biology (double entendre totally intended)
galentine's @ bodega canal
Sure, Valentine's Day may be a "made-up Hallmark holiday," but being single when everyone is celebrating romance can majorly suck. That's why we fully embrace the celebration of our gal pals with an even more made-up holiday, Galentine's Day, on February 13th. This year, chic Mexican restaurant Bodega Canal has paired up with BumbleBFF for an epic
"No New Amigas" Galentine's Day Party
.
Simply download the Bumble app for entry and be one of the first 100 guests to arrive for a complimentary cocktail, bites, and swag.
Current besties + new besties + tequila = a winning combo! Leslie Knope (any Parks & Rec fans out there? If you know you know) would be proud.
lady & the tramp @ ciao bella

Is there anything more romantic than a candlelit pasta dinner at an intimate table for two, knees touching lightly under the table, the iconic voice of Frank Sinatra swooning in the background? Look no further for your Lady and the Tramp-inspired date than
Ciao Bella
in the North End.
With large windows in the pastel pink dining room overlooking the twinkling lights of picturesque North Square, Ciao Bella exudes romance (and begs to be featured on your Insta feed). The prix fixe Valentine's Day menu includes options such as Charred Octopus, Pappardelle Bolognese, Scallop Risotto, Italian classics like Tiramisu to share for dessert, and a wide selection of vino to wash it all down.
And don't worry, no judgment if you and your beau want to practice the famous "spaghetti kiss." Trust us, the pros at Ciao Bella have seen it all before!
nutella month @ cafe landwer

If you ask us, chocolate gets a little too much love around V-day, and let's be honest, most of it ain't that good. If we're going to indulge, we'd much prefer a heaping spoonful of creamy, decadent Nutella. Lucky for us, World Nutella Day (2.5.20) falls within the month of love and Cafe Landwer has got our hazelnut-chocolate fix covered.
For the entire month of February, Cafe Landwer's two Boston locations are offering an all-day special menu highlighting Landwer classics like the Nutella Latte and Nutella Rozalach (the can't-miss, cult-favorite dessert shown above), along with limited-time specials including Nutella Pizza.
Dear chocolate, we still love (some of) you, but we're going steady with Nutella this V-day. It's not you, it's us... and it's very much #LandwerLovesNutella.
crushing @ eastern standard

When a restaurant has been around for a decade and a half, it's one you trust for all your special moments. Eastern Standard is that restaurant -- a casual staple known for its sophisticated service, atmosphere and, of course, food and drink. So, it's an obvious choice for a special meal with your long-time flame or first-time love this Valentine's.
Cozy up in one of the resto's signature red booths for a three-course prix fixe meal Friday (2.14) through Sunday (2.16), with an option to include wine pairings (this is a must, trust!). Entrées include Butter Poached Lobster and Pink Peppercorn Crusted Venison, or you can opt for a shared Big Steak or Whole Roasted Chicken for Two.
Whether your current crush lasts for 15 hours, days, or years, let Eastern Standard be the backdrop for all of the precious memz.
Flowers and cellophane-wrapped boxes of mediocre chocolates are so overdone; here's what your love actually wants: a nice, casual evening with good food, good drink, and good company (you).
So hop on the Red Line to Porter Square for a laid-back night at longtime neighborhood staple
Temple Bar
, where your options are endless. But, if it were up to us, we'd s
tart the night slurping down aphrodisiac local Oysters, then feast on Pistachio-Crusted Lamb, and for dessert, enjoy the healthy indulgence of Chocolate-Covered Strawberries with Chantilly-whipped cream.
Take it from us -- ditch the cliché and keep it simple; after all, time spent with YOU is the most precious gift of all (or at least your S.O. better say that if they know what's good for them!).
You're a few dates in with your latest right-swipe and it's time to kick things up a notch in the L-O-V-E department. Take a clue from us and dazzle your date with an evening at Alcove, tucked away on the edge of the West End, steps from North Station.

Upon turning the corner onto Lovejoy Wharf, your date will first notice the romantic waterfront location with views of the Zakim and Charlestown bridges. Then, s(he)'ll be charmed by the attentive staff and delighted by the Farm Coast-inspired specials, which include Rohan Duck Wings, Smoke House Ricotta Cappelletti, Black Bass for Two and more, paired with wines from a carefully curated list. Should things really go your way and the evening turns into morning, don't skimp on brunch; opt for the special Red Currant and Rose Donut topped with White Chocolate.
After all the wining & dining, don't be surprised if right-swipe decides it's time to make things Facebook official -- especially if you demonstrate your forward-thinking abilities by ordering a couple of those donuts for Saturday morning -- to-go Friday night!
oysters @ north square oyster bar
They say oysters are aphrodisiacs, and whether or not it's scientifically true, we choose to believe it, because it's the time of year for lovin' and North Square Oyster Bar is offering a killer deal!
Take your sweetie to the intimate North End gem for a pre-dinner snack sure to get you in the mood: a small seafood tower and half a bottle of Champagne for just $80 all week long (2.10-16).
Sure, it may be the champs (and your good lookin' partner) that really gets you in the mood, but it doesn't hurt to give the oysters some credit -- because, science.
friends @ state street provisions

Let's face it: dating is hard. And with cuffing season in full swing, it can feel especially lonely. But being single does NOT mean staying home in sweats and wallowing in self-pity on lover's weekend. Instead, grab your pals for an evening at State Street Provisions on Long Wharf.
Nosh on specials such as Ricotta & Potato Gnocci, Sauteed Arctic Char and Braised Osso Bucco (available 2.13 - 2.15), and sip on New England craft beers and specialty cocktails (Love Potion No. 9, made with House-Infused Citrus Gin, Raspberry-Basil Syrup, Orange Liqueur & Lime and Cupid's Concoction, made with Lunazul Tequila, Strawberry Liqueur, Aperol, Lime & Prosecco) that will be mixed up for the occasion.
End the night with a stroll on the Harborwalk, take in the views and feel the love from good friends (and a full belly). Lovers come and go, but food with friends will always be our #1 ride-or-die.
If you're a contestant on The Bachelor, your Valentine's date may consist of jetting to wine country on a private plane, enjoying a five-course meal in the vineyard prepared by a Michelin-star chef, and ending the night in a luxurious villa. If you're a regular person, you're probably lucky to land a babysitter for two hours away from needy children and house chores. But you don't need to venture far to enjoy a romantic evening with your S.O. -- just plan a staycation at The Row at Assembly Row.
Aside from your stay at one of Travel + Leisure's top 100 hotels in the world, the "Rowmance" package includes champagne upon arrival, breakfast, and late late (2:00 pm) check-out (because you deserve a little extra shut-eye...or not!
).
While sadly St. Barts isn't on the agenda this V Day, a luxurious stay at The Row will make you feel like you are far, far away from home (and all of the adulting and responsibilities that come with it).
Whether or not you spend the night, cozy up to The Row's lobby bar, order a "Heartbreaker" martini -- made with rose gin, grenadine and lemon -- and receive a complimentary chocolate heart from Somerville Chocolate, complete with wooden mallet (to be used on the chocolate only -- not your S.O. if things go awry).