| | |
| --- | --- |
| | january 2018 |




Happy new year! 2017 was a big year for all of us at marlo; if you haven't seen it yet, be sure to check out our 2017 in review!
If you're anything like us, the new year is a time to set goals, discuss growth and put plans into action. Last year, one of our goals was to build out our relatively new videography capabilities. Well, 12 months later, I am proud to say that we've achieved it and then some; take a look at our recently released videography capabilities reel -- we hope you'll agree!

As our New Year's gift to you, we're offering 50% off all of our video services if booked by February 16. Pop me a note at mfogelman@marlomarketing.com to get a quote and be well on your way to achieving your business's marketing goals for 2018!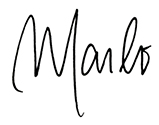 Between climbing the corporate ladder (our idea of cardio) and cooking something other than ramen noodles (no judgment, we promise), life's little 'to-do' lists and daily tasks can pile up like Jenga blocks. And while we're not recommending you ditch your responsibilities entirely -- some adequate adulting is good for us now and then, sigh -- carefree evenings with your peeps are just as important. In an effort to help you let loose and feel liberated, our favorite movie buffs over at Showcase SuperLux are teaming up with Gilt City Boston to offer the ultimate ladies' night out with their "Fifty Shades Freed" event.
In celebration of the hotter than hot 'Fifty Shades Freed' film (the final installment of a certain popular and blush-worthy erotic romance trilogy), the Chestnut Hill theater invites you to recline in plush leather chairs and gawk at handsome Christian Grey's flawless jawline. Not only will you be one of the first to take in an advance screening of the film, purchasing a VIP ticket

via Gilt

will also unlock a forbidden (not really, but that's fun to say) door of signature cocktails, mini beauty treatments, dry styling by the tress goddesses from SalonCapri, a photo booth and more at an exclusive premiere party.
So get ready to enjoy the steamiest flick of the year while being immersed in a redefined, luxurious movie theater, complete with iPads at your seat for easy ordering of food and bevvies. Trust us, that "urgent" work presentation you have to prep for will still be there in the morning and that stack of recipes that you swear you'll attempt very soon isn't going anywhere. For now, just leave the real world behind, grab your besties and delve deep into a land of fantasy, fiction and freedom!

It's often said that you can never have too much of a good thing; and with these 'good things,' a balance between sweet and savory is the way to go. Sugar (hello, churros and cotton candy), spice (yes, please, spicy cucumber margs) and everything nice; that's what you'll find at the swanky new Lolita Cocina & Tequila Bar in Boston's Fort Point 'hood. A sassy new sib to the Back Bay mainstay, the Summer Street iteration is double the fun. Literally -- the Seaport digs are twice the size of the hot spot's flagship and boast the same cool vibes and delish faves adored by 'Lo faithful.
Fresh outta the minds of our buddies at COJE Management Group, the menu is overflowing with everything your corazón ('heart', if you're not caught up on those duolingo Spanish lessons) could want. From octupus ceviche to plantain empañadas and much more, the creative dishes are perfect for date night, birthday dinners or 'TGIF' after-work bites with the squad. And lest we forget the libations -- with enough sangria, margaritas, 'frolitas,' tequila and cervezas to fill Boston Harbor, you'll never feel thirsty... step aside, unattainable resolutions.
And because a great meal needs great ambiance to go with it, the décor is a feast for the eyes. A ceiling covered in skulls above bright red chandeliers? Count us in. The perfect blend of creepy and couture, the Gothic-infused elements amplify the eclectic menu. Also, without giving too much away, the brilliantly-designed, made-for-Instagram bathroom is a work of art in itself. When something is so nice, you have to do it twice, and the new Lolita proves that sometimes a sequel can be just as sweet (and spicy) as the original.

matadora + hilton boston/woburn

The holidays are over, your in-laws have vacated the couch, the new year is in full swing and what you really need is...a getaway. Say no more. Trust us, we get it; hosting and celebrating can be exhausting. And while we can't offer you an all-expenses paid trip to the Turks and Caicos, we can suggest a lovely little staycation that's local for you Beantown city folk. Enter, Hilton Boston/Woburn, your home-away-from-home and escape from the hustle and bustle of the season.
Located 10 miles from downtown Boston and a quick dash from Logan Airport, the newly-transformed Hilton is tailored and ready for the modern traveler, be it those journeying from 200 miles or 20 minutes away. Drawing inspiration from Woburn's rich legacy of craftsmanship, the reimagined hotel contains vintage touches (swoon, reclaimed wood) that pay homage to the tanneries and cobbler shops of days gone by. In addition to guest rooms and event spaces, a refurbished indoor pool located in an open atrium awaits. We can't think of a better way to fake those summertime feels while slogging through the dog days of winter.
Oh, but what to munch on while lounging in leisure? On the subject of yummy bites and refreshing cocktails, we'll let Matadora take it (and you) away, to Barcelona, specifically.

The Spanish tapas spot, located smack dab in the hotel, has a menu chock-full of small plates to make your appetite feel both satiated and cultured

. So, pack up the last of those decorations and head to Hilton Boston/Woburn to recharge your batteries. Sure, an archipelago of tropical islands sounds nice, but all of the benefits and none of the headaches of wintertime travel sounds even nicer, indeed!