| | |
| --- | --- |
| | january 2017 |
With the holiday season behind us, the time has come to commit to being better versions of ourselves...mind, body and spirit. Read on for ideas to help with all three. My resolution this year (we'll see how long it can last ;)? Brevity!

Happy 2017!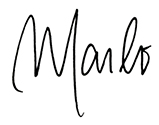 unlocking the zodiac code
Between regular qigong, yoga retreats and taking a float or two in a deprivation tank, it's safe to say we made significant efforts to "know thyself" in 2016. And while we'll still swear by our tried-and-true methods, we're firm believers that there's always room for improvement. So in 2017, we're upping the introspective ante by looking to the ancient science of astrology at this year's first installment of the marlo marketing alternative health and wellness series.
To be clear, this isn't a lecture on the merits of checking your horoscope daily. Instead, modern day metaphysicians and Sextrology co-authors Stella Starsky and Quinn Cox will help us crack the code behind the astrological wheel and interpret what influences the movements of the planets, stars and other heavenly bodies may have on our lives.
With over 30 years of experience and a prestigious, international private clientele, Starsky and Cox have contributed to publications such as Vogue, Allure, Cosmopolitan, Elle and Glamour. As avid readers of all of the aforementioned outlets, we are beyond excited to welcome them to Boston. All who join us will leave armed with an understanding of the 12 basic cosmic energies, a roadmap for tapping into their inner wisdom, and a guide to taking focused, positive steps forward with their lives.
Guests will also receive their very own copy of Starsky and Cox's aforementioned, best-selling book, Sextrology. We always knew stargazing was romantic in its own right, but consider this a little cheat sheet for knowing thyself -- and thy partner -- better in 2017.



Thursday, January 12 at 6:00 PM;

A limited number of tickets remain,

click here

to purchase before they sell out!

From expert coiffeurs to masterful masseuses and adept aestheticians, we take great pride in knowing that our personal #glamsquad is truly top-notch. And though finding them wasn't easy, we scoured Yelp, pumped our friends for info, and asked question after question until our crew had been curated. Of course, looking good pales in comparison to feeling good, which begs the question: if we're going to sink all this research into who's going to give us the best balyage, shouldn't we do the same for doctors, dentists and other medical experts?
Simply put: Yes! But where to turn? Well, listen up sheeple, most healthcare review sites take cold hard cash on the down low from docs looking to hide their less-than-stellar reviews (we're looking in your direction, every Yelp-like doctor rating site out there), seriously making us wonder whether that four-star dentist down the street is really all he's cracked up to be. Enter CareDash, a convenient new online resource that empowers consumers to make more educated healthcare choices by providing a wide range of honest, unfiltered reviews for providers (read: your OBGYN can't pay to hide that negative review you post about making you wait for two hours with nothing but a stack of Vogue mags from 2004 to flip through...). Aside from being more trusted and transparent, CareDash also caters to a wider range of patients than any other physician rating site, including those newly insured (thank you, Obamacare!) middle- and low-income folks, often whose doctors aren't rated on many other sites. #inclusion
Reviewing medical professionals on CareDash is easy, and since we know you've got opinions, we encourage you to share them and help someone else get hooked up with a top doc. Knowledge is power -- and sharing details on an MD you love (or hate) will almost certainly get you more karmic points than kvetching about a mani that chipped 20 minutes after you left the salon.
Though we were good as gold last year, Santa still didn't end up coming through with that around-the-world vacation we requested. So while we won't be flying first class to Lima anytime soon, we will most definitely be satisfying our culture quotient by savoring some of the internationally-inspired restaurants that have opened up right in our own backyard. First stop:
RUKA
, a recent addition to Downtown Crossing where we'll visit Japan and China by way of Peru.
Unlike anything our fair city has seen before, RUKA's luxe space transports guests to a rich and vivid world. From patterned wall tiles to shou-sugi ban charred wood and columns adorned with dragons and Incan patterns, RUKA is truly a visual feast.
Though of course, you won't only be eating with your eyes. Featuring dishes like Toro Wasabi makimono, Nantucket Bay Scallop Ceviche, and Sichuan King Trumpet Mushrooms anticuchos, RUKA's playful exploration of Peru's Nikkei (Japanese influenced) and Chifa (Chinese influenced) cuisines packs more flavor than you could cram into a two-week trek. Trust us: Culinary Director Tom Berry and Executive Chef Preston Miller's dishes are enough to make even the most Plain Jane palates want to get adventurous. Should your dinner companions need a bit more convincing, help them loosen up with a glass of wine from RUKA's carefully curated wine list or a few cocteles. This is "vacation" after all -- so there's no harm in having more than one bevvy to further transport you, especially given the drinks' elaborate garnishes and striking presentations.
So sure -- Santa may have screwed up -- but thanks to RUKA, we can hit three hot destinations in one fell swoop. And with all the money saved on hotel and airfare, we'll be making multiple return trips before the new year is out.

| | |
| --- | --- |
| January 12: | |
| January 21: | |
| February 20: | |