| | |
| --- | --- |
| | july 2017 |







Hard to believe it's already mid-July -- time sure does fly when you're having fun! And we've been having a lot of fun over here at marlo marketing. Between celebrating a longtime client's major milestone, to raising a glass on the Seaport's newest fab rooftop, to embracing the fiesta-spirit with cervezas and margs with our #squad, summer 2017 has got us feeling truly #blessed.

But it can't all be fun & games -- and for anyone interested in hearing about the crazy state of politics in an intimate setting, read on. We're hosting a breakfast fundraiser for the country's most popular Governor, our very own Charlie Baker, next week. Pop me a note at mfogelman@marlomarketing.com for more info. In addition to hearing first-hand about the state of the state, you can thank him for -- if nothing else -- just not being Chris Christie!

Summer on!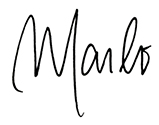 Pro tip/life hack: brand names that contain the word 'YO' are cooler than cool. Brands that contain the word 'YO' and feature swanky lodging options inspired by luxury air travel? Consider the game changed. Enter YOTEL Boston, the super fresh hotel concept that has us saying "YO-M-G!" and feeling like we're "The Jetsons" living in a highest-tech, utopian version of 2017.
Brand new to the Seaport, YOTEL comes equipped with a level of technology that would make NASA green with envy. From efficient self-service check-in kiosks to keyless room entry, the YOTEL crew has everything covered to ensure a seamless experience, allowing guests to get back to what really matters -- sweet, sweet vacay. The hotel's 326 Premium 'cabins' are a blend of sleek space and amenities for days (hello, heated towel racks!), making them the perfect spot for all of your summer visitors. Hey, we get it -- it's not that you don't LOVE your in-laws crashing on your couch, but maaaaybe you could gently nudge them in the direction of YOTEL's signature

SmartBeds

™

with Serta gel mattresses, instead?
Once guests have fully recharged and found their zen courtesy of the hotel's very own Mindfresh wellness series, they can cruise on up to the rooftop Sky Lounge for brews and views on the indoor/outdoor terrace. Craving a little music to set the tone of your stay? The ground floor, officially known as Mission Control, is an interactive social galaxy that streams a playlist curated by YOTEL's sound architect, DJ Tom Middleton.
While we can't guarantee that your YOTEL Boston home-away-from-home will come with a cute pup named Astro Jetson, trust -- the room's Technowall smart TV, chic mood lighting and rejuvenating monsoon shower will more than make up for it.

Julia Roberts, Lite-Brite, the 25th Amendment, Pringles... No, we're not plotting a fantasy dinner party; but these über-famous nouns do share something in common: an 'Established in 1967' label. In other words, they all celebrated the Big 5-0 this year. And while we're on this 'fifty is nifty' train, how about a shout out to another birthday kid -- SalonCapri.
It's a confetti-drenched, Veuve-popping year for the 'Best of Boston' award-winning salon as it celebrates five decades in the biz of pretty. Yep, 2017 marks a half-century since the late Nicholas Penna, Sr. and his wife, Gina -- both Italian immigrants -- cut the ribbon on the first SalonCapri location in Hyde Park. Fast-forward to today with three locations -- Newbury Street, Newton Highlands and Legacy Place -- a staff of 100 and the next generation of Pennas now running the show.
Hitting 50 years is an ah-mazing accomplishment and when the owners wanted to create a tribute that would live forever, a video was the obvious choice (thanks, interwebz). Take a peek at the mini masterpiece here to see why style-savvy Bostonians have been flocking to the Penna family's not-so-little labor of love for approximately 18,250 days, give or take. A homage to history and a preview of a future that's brighter than balayage, the vid tells the company's story from Day Uno to now, a highlight reel if you will.... we'll let ourselves out. All of the #humblebrag rights go to the marlo marketing killer in-house Creative Team for this one.
HBD, SalonCapri. You're aging like a fine Piemonte vino among the original Pretty Woman and an amendment to the U.S. Constitution -- 50 doesn't get any more fab than that!

margaritas summer of the fiesta

When someone shares their aspirations to climb Mount Everest, visit Antarctica, or open an agriturismo under the Tuscan sun, it's safe to say they're going all 'bucket list' on you. Now, while we too have 'wildest dreams' and appreciate the need to step outside our comfort zone, we're also big fans of more realistic, attainable goals. Take a peek at our current bucket list -- aptly entitled "Summer 2017" -- and we think you'll agree: "Sip delish cocktails with friends. Repeat."
Thanks to the brilliant peeps over at Margaritas Mexican Restaurant, the "Summer of the Fiesta" offers a drool-worthy menu of signature margs and refreshing cervezas. New this season, Margaritas is offering Mexican Beer Buckets along with large format Shareable Pitchers of their famous margs. Yes, your cup will runneth over but the bar tab def won't! These beverage portions are designed for sharing (perfect for the "with friends" part of your #goals!), so hit up your local Margs to get this fiesta started.
Get ready to party like there's no mañana with your faves, all the while charting your next #lifegoals adventure. Far be it from us to discourage you from running with the bulls in Pamplona or scaling the Sydney Harbor Bridge, but compiling that bucket list is a lot more fun with a bucket of Dos Equis, Modelo or Corona close at hand!