| | |
| --- | --- |
| | july 2018 |
July 4th may be in the rear-view mirror but we've got lots of summer left to live. Whether you're taking weekend jaunts north to Portland or west to the Berkshires, read on for where you'll want to be.
And, as much as we hate to admit it, Labor Day will be here before we know it. Putting summer behind us is never easy, but with a trip to Detroit led by yours truly to look forward to come September, it'll be imminently easier to move on. From fine dining to museums to factory tours to hanging in a luxury box watching Bruno Mars perform at the brand new Little Caesar's Arena, it's looking to be an epic experience. Spots are starting to dwindle; read on, and then reach out and connect if you'd like to join the crew!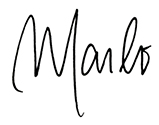 "In Detroit, the future is still being written. Time and time again I felt giddy with possibilities, informed in large part by the innovators I was talking to," wrote Reif Larsen in a feature for The New York Times last year.
Like wide leg pants,
Narragansett Beer and the Red Sox in 2004, Detroit has made an impressive comeback, morphing into a trendy hipster paradise while still embracing its storied history. The birthplace of Motown and the heart of the American automobile industry, the Motor City is brimming with chic hotels, out-of-this-world food and a culture so vibrant it's being recognized as a "must-visit" by top pubs like Forbes and Lonely Planet.
So, in homage to the hometown of our founder, we have curated a fun, engaging and educational trip this fall to show our friends old and new all that the Comeback City has to offer. The itinerary includes a stay at the Detroit Foundation Hotel, named one of the best new hotels in the world by Travel + Leisure and Conde Nast Traveler, a

Shinola

Factory Tour, a visit to the

Motown Museum, dining at renowned restaurants like Food & Wine 'Best New Chef' Kate Williams' spot

Lady of the House,

Rose's Fine Food

and more.
While we are ever faithful to our beloved Beantown, we are ready to be inspired by all of the possibility awaiting us in Detroit. Come along for the adventure, won't you?
If you went to grade school, chances are you remember sitting Indian-style in a circle on the classroom rug for the "telephone" game. You know the one: you whisper a message into the ear of the person sitting next to you, they whisper it into the ear of the person next to them, and so on, until the last person reveals the jumbled message and the room erupts in laughter (oh, to be a kid again!).
Musician Sally Taylor's new art project, Consenses, is much like a game of telephone, except the original message is a work of art created by a local student. A professional musician then composes a song inspired by the student's art; a dancer choreographs a piece inspired by the song; then comes a poem, a painting, a perfume, and finally, a set design -- each work of art inspired solely by the one before it. Come to Your Senses, on display at MASS MoCa's Kidspace through next June, exhibits six of these artistic "chains" all beginning with a fifth-grader's masterpiece.
So, whether you're heading west to see the BSO at Tanglewood this summer or leaf-peeping your way through the Berkshires this fall, make sure to embrace your inner child at MASS MoCa. Because unlike the childhood games of telephone, this project actually results into something quite beautiful.
Besides being known for fresh lobster, picturesque lighthouses and Bean boots, Portland, Maine is rich in history and full of people committed to preserving it. One such person was Francis Fassett, a renowned local architect who helped rebuild much of the city after the Great Fire of 1866. Luckily for anyone who enjoys spending time in the vibrant coastal town, the Mellen E. Bolster House, built by Fassett in 1881, was meticulously restored and given new life as a boutique hotel, opening last year with a name that nods to its creator: The Francis.


A beautifully designed fifteen-room hotel on Congress Street, The Francis marries Portland's history, retaining its original stained-glass windows, oak woodwork, and other period features while infusing the property with modern amenities. From luxe guest rooms to Bolster, Snow & Co (their acclaimed on-site restaurant) to The Spa at The Francis (think: massages, scrubs, and more), The Francis is the perfect home away from home after a full day of exploring the Old Port.

So whether you are visiting Vacationland for its rich history, burgeoning food scene or idyllic scenery, we can promise that a stay at The Francis rings true to the motto we all know and love: Maine, The Way Life Should Be.