| | |
| --- | --- |
| | july 2020 |










As we enter the sixth month of living with COVID, life as we know it continues to evolve -- and each and every one of us along with it. As just one example, summer fun means something very different today than in years past. This issue of marlo monthly highlights three ways to enhance your summer experience while staying safe (spoiler alert: one of them is most definitely booze).

One of the ways we continue to evolve with the current situation is to think about how we can tailor our offerings to fill a need that may exist now more than before. Had to lay off an internal designer or entire creative team but still find yourself needing basic creative production services? Our

Creative Production Packages

were designed to fill that void. With three offerings

beginning

at just $500/month, we can step in until you're able to hire back your full team. Pop me a note today to get started!

Finally, we're still looking for office mates for our gorgeous office in DTX. If you've given up your space but need a home, we'd love to share ours. A

s much as we've embraced the work from home lifestyle, we also believe the energy and benefit of the traditional office environment is alive and well. If you or anyone you know may be looking -- even if not 'til later this year or 2021, please

reach out

!


Raising a spritz to the last full month of summer, wherever this evolution finds you enjoying yours!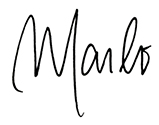 Our original summer plans of jetting off to the Mediterranean to bask on white sandy beaches may have gotten the kibosh, but in no way has summer been "cancelled." Nope, we've endured enough of 2020's crap and remain committed to making the best of the warm months. Luckily, social distancing is best done in the great outdoors, and first on our list:
Sandy Pines Campground
in idyllic Maine.
It's called "Vacationland" for a reason, folks, and our friends at Sandy Pines sure know how to make us feel at home! From traditional tent and RV sites to swanky glamping retreats to a decked-out airstream, Glass House, vintage VW bus and Conestoga wagon, there are cozy digs to suit all campers and all levels of COVID comfort.
And new this season, Sandy Pines has rolled out
special rates and packages
, including a "Camp-cation" offer for 20% off 2-night midweek stays in Camp Cottages and Hideaway Huts, as well as RV and traditional tent sites through Labor Day, and the "Rookie Camper Package" for newbies that includes accommodations for two in a modern A-frame Hideaway Hut with a bed, linens, mess kit, firepit stocked with wood and the most essential element to every camping trip -- a s'mores kit.
Located minutes from Goose Rocks Beach in Kennebunkport, there's no need to hop on a plane this year for sandy beaches, picturesque views and top-notch hospitality -- look no further than Sandy Pines for your summer getaway, European Union travel restrictions be damned!
This may not come as a surprise, but we adore all things orange.
Aside from our branding and office décor, even our go-to cocktail -- the Aperol Spritz -- adorns the happy hue. So, when we heard our favorite distilling duo, Bully Boy, were crafting up their first canned cocktail -- an Amaro Spritz -- well, you could say we felt l'amore.
Bully Boy's innovative version of the popular Italian digestif, Amaro, has been a fan fave since it launched in late 2018. Now enhanced with carbonation and hints of grapefruit, lemon and cherry, their canned Amaro Spritz is a unique seasonal sipper that is the perfect refreshment on a warm summer's day.
Currently available at Bully Boy's new outdoor cocktail garden, four-pack cans of Amaro Spritz will roll out at select retailers over the next month, so keep your eyes peeled. Orange you glad you read marlo monthly? (We'll see ourselves out.)
In simpler (pre-COVID) times, an afternoon spent seeing a play, enjoying a concert, or perusing a museum was a welcome respite from our hectic lives. Now that we've been forced to spend more time around the house, the content we consume is admittedly more Real Housewives than Rembrandt. While we're all closely acquainted with our couches for the foreseeable future, why not take advantage of that extra time by expanding our cultural horizons and downloading
ShowcaseNOW
, a new streaming service from the team over at Showcase Cinemas?
ShowcaseNOW expands on Showcase's popular Event Cinema programming, offering a handpicked selection of films and events including "Bring Backs" (think Dirty Dancing, Grease, Clueless), documentaries, indie films, museum tours and stage performances. New content is added monthly, a la carte rentals start at just $3.99 and, in addition to the online platform, it's available as an app on iOS and Android for on-the-go streaming.
While we likely won't be giving up trash TV anytime soon (we're way too invested in binging all of Love Island), any platform that allows us to watch Anchorman, An American in Paris, and a tour of Florence's Uffizi gallery all in the same day is a win in our COVID-playbook.