| | |
| --- | --- |
| | july 2019 |
It's safe to say that we love summer. The warmth. The long days. The longer nights. And definitely enjoying life with family and friends. In this issue of marlo monthly, we share two of our clients who have already been a huge part of our summer celebrations; we know you're going to enjoy having them be a part of yours!
As always, we've been busy this month with lots of new business conversations and, inevitably, the story I tell in our
recently-posted blog
comes up. If you're in marketing, I know it will resonate. If you're not, hopefully this will offer faith that good marketing, designed to drive ROI, actually exists. Or just read it and relish in the fact that -- whatever your job -- you aren't looked down upon as much as lawyers and marketers!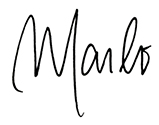 It may be our frequent weekend escapes to the coast of Maine or the fact that we daydream about summering in Sardinia, but we crave fresh, delicious fish all season long. Unfortunately, our wallets are not always on the same page as our stomachs, which makes a $38 lobster roll an occasional indulgence and tuna salad on Wonder Bread the everyday reality.
That is, until we found Tonnino. Tonnino gourmet tuna fillets are made from 100% yellowfin tuna that is low mercury, dolphin safe, non-GMO and gluten free. Available in eight varieties made from high-quality, Mediterranean-inspired ingredients (from the basics like Spring Water and Olive Oil to the more adventurous such as Capers & Garlic and Jalapeño), Tonnino is made with 100% olive oil and natural sea salt. Enjoy it on its own as a snack, atop a crostini, or mixed into a salad or bowl of pasta (and maybe with a Spritz, perhaps?).
So, the next time you're at Whole Foods, don't forget to check Tonnino off your list for a serious upgrade to your sad tuna sandwich. While you may not be in the Mediterranean this summer, at least you can eat like you are!
Aside from rocking clogs and having a serious affinity for cheese, the Dutch are known to be some of the happiest, most easy-going people in the world. Though we do tend to adopt the hustle mentality (our motto is "Don't Stop Until You're Proud," after all!), we could stand to embrace the "don't worry, be happy" mindset of the Dutch every so often. We'll start by enjoying something delicious straight from tulip country: Newground Hard Dutch Lattes.
A kick in every can, Newground is a premium, ready-to-drink malt beverage infused with real coffee or tea, decadent Dutch cream, and alcohol. Using nitro technology for a perfect pour and smooth taste, Newground is available in two indulgent flavors -- Cafe Latte (with caffeine for an energizing jolt) and Chai Latte (caffeine free) -- and at 5% ABV, it can be enjoyed on its own or mixed with a harder spirit.
While we don't think we'll be opening an Amsterdam office anytime soon, we'll surely be taking a cue from the Dutch and upping our happiness quotient by drinking Newground all day, every day.
Ever wonder how your hairstylist manages to transform your dry, color-damaged locks into beautifully-balayaged, flowing waves worthy of a Pantene commercial in just a few hours? Yep, hair is an art form all its own, and longtime client and co-owner of SalonCapri, Nick Penna is our very own Picasso.
But Mr. Penna's artistic talent doesn't stop at hair -- he has a serious eye for interior design. So, when the opportunity arose for him to co-design SalonCapri's new Legacy Place location, he went to work on his blank canvas. Now located at 712 Legacy Place in between b.good and Peloton, the award-winning salon's new home stays true to its contemporary, minimalist design and features white & grey tiled floors, dark wood accents, modern lighting, and sleek black chairs. With a sole focus on expert hair and color services (don't worry, you can still indulge in the salon's luxurious spa and skincare services at the Newton Highlands location) and products from top haircare brands like L'

Or

é

al

Professionnel,

K

é

rastase

, Oribe and more, rest assured you'll be treated like the #queen (or #king) you are.
Master Stylist? Check. Successful Businessman? Check. Interior Designer? Check. Picasso, move over...Penna is in the house!