| | |
| --- | --- |
| | july 2016 |
As your momma always said, if you can't say anything nice, don't say anything at all. Fortunately for us, so many of our beloved clients have only nice things to say -- and they were willing to do so on camera! Check out the brand new
video testimonials
page on our website to hear from current and past clients whose brands we've helped build and stories we've helped tell.
Whether you're looking for an integrated marketing approach that can drive your ROI, or are simply inspired by what you hear and want to stay in the know, by following us @marlomarketing on Snapchat,
Instagram
,
Twitter
,
LinkedIn
and
Facebook
you'll hear it all in real time -- not monthly!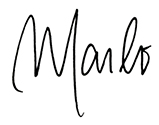 Harvard Square has always been a hot spot, but things are going to get downright steamy for Summer '16! This month, the Square says "N
ǐ
h
ǎ
o" to Tom's BaoBao, a modest/modern storefront where talented baoists will school even the most erudite Ivy Leaguers on the art and science of traditional Chinese steamed buns.
And while many a menu boasts a bao or two, the reality is that the vast majority of what's served both in China and around the world isn't all that different from the Trader Joe's snack stash living in the back of your freezer: frozen, mass produced, and made by machine. This is decidedly NOT the case at Tom's BaoBao, where light, pearlescent dough is filled with artisanal goodies ranging from juicy pork to curry beef and shiitake mushrooms harvested at the peak of freshness. Your food also comes with a bit of a show, as the Tom's BaoBao team prides itself on preparing each and every pillow of taste perfection by hand right in front of customers, and serving them fresh from bamboo steamers.

But don't let the seemingly zen scene fool you -- the training that goes into making bao this good is a BFD. Each baoist apprentices for at least three months to learn the art of rolling out the exact amount of dough, filling it just so, creating the necessary 16-22 folds that form the bao, and then steaming it for the precise amount of time. In addition to bao, soy milk

made locally by Chang Shing tofu

, Chinese tea and coffee round out the tightly-curated menu.
As a delicacy that's been around for 1,200 years, bao is serious business requiring focus that few -- including even those precocious Harvard undergrads -- can achieve.

willow tree farm chicken salad

Call us biased, but we can't think of another state that does this whole "summer" thing better than our very own. We've cornered the market with Swan Boat rides, Cape beach days and Tanglewood concerts, so it's safe to say we know a thing or two about how to eat in the heat. Rule #1: al fresco, always. Rule #2: keep it as local as you can. Made right here in Attleboro, Willow Tree Farm's fresh, handcrafted chicken salads have been helping New Englanders up their picnic prowess for generations.
And though there's a lot to be said for tradition, even the most beloved of recipes can benefit from the occasional update. This year, the
Willow Tree Farm
team is treating our taste buds to two new flavors that will have us happily "chickening out" all summer.
Avocado Chicken Salad
is the first ready-made product featuring Avèyo, an avocado-based mayo alternative. Containing 70% less fat and 50% fewer calories than regular chicken salad, it's also gluten and dairy-free. If you're looking for more heat in your meat, the
Sriracha Chicken Salad
is just the thing to spice up your life. Hot, tangy and ever-so-slightly sweet, this Sriracha-spiked update on Willow Tree Farm's classic recipe is devilishly difficult to put down.

And while we won't back down from our stance that Massachusetts summer > summer everywhere else, we are pretty pleased with the fact that these fun new twists on Willow Tree Farm's premium white meat chicken salads are available throughout New England. So get thee to your local market and try them while they're new, because it won't be long before these flavors are as classic as Nantucket sunsets and "Sweet Caroline" before the bottom of the 8th!

harlem shake: east harlem
You've got a "Kiss the Cook" apron, you grill buttered buns like a pro, and have thrown a bangin' Fourth of July cookout for the past two decades. Okay, okay we get it -- your burger game is strong. But ask yourself: is your patty proficiency at James Beard Award winner level? And frankly, when it's time to indulge, do you want to waste your time with anything less?
Yep, that's what we thought. Luckily, all you've got to do to get the good stuff is catch the nearest cab, bus or uptown express train to Harlem Shake, where you can #treatyoself to a menu designed by none other than 2016 JBF award winner Kenji Lopez Alt at either their original spot in Central Harlem or their

soon-to-debut

brand spankin' new space in El Barrio.
Harlem Shake's new East Harlem location features the same crave-worthy fare as Harlem Shake Central, including an array of mouth-watering burgers, organic milkshakes, unexpected breakfast options and their creative take on vintage sodas, beer and wine (we splurge for 'bourgie' every time!). Plus, come Sunday brunch, if you're too lazy to roam the city streets looking for a nutcracker, those looking to boost their uptown street cred will want to be sure to toast the new location with a NOTcracker, the restaurant's take on the ubiquitous NYC summertime drink that originally became popular in Harlem barbershops and bodegas before expanding to the five boroughs.

So while we don't condone benching homegrown BBQ's entirely (especially if you're one of the lucky few with outdoor space in NYC!), we can assure you that the burgers, shakes and good times to be had at Harlem Shake are absolutely not to be missed. Although they don't rock the corny apron, we wouldn't blame you one bit if you were tempted to kiss these cooks!
July 31:


Swizzle Sunday

with Patrick Gaggiano (Moody's Backroom) & Femini Spirits/Fireball

August 14:

August 20:

August 28: