| | |
| --- | --- |
| | june 2018 |
Ah, June. Summer Fridays, sundresses, and gin & tonics; on that last one, read on for the newest addition to your bar cart, stat.
While it may not have been as warm, May was a pretty great month, too. We spied all the forthcoming culinary trends in person at the National Restaurant Show (Learn how to pronounce "gojuchang." #Trust.), and sampled the newest in snacking options at the Sweets & Snacks Show, both in Chicago. We partied wearing big hats at the always fabulous Party in the Park. And we celebrated the 25th Anniversary of Urban Improv at the annual Banned in Boston fundraiser where I had the honor to perform alongside many of Boston's media personalities and business leaders;
see if you can recognize some of the familiar faces in Bill Brett's photos from the evening
. It was loads of fun but, let's just say...I'm not giving up my day job anytime soon!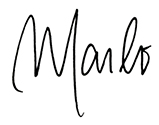 Imagine this scenario: You're in the South of France, opening your villa for the summer. As you prepare for a houseful of guests, you realize that the moths have eaten through your sheets over the winter. Mon dieu! Outfitting the bedrooms at the Pratesi boutique in town will cost thousands. Pourquoi isn't there a Marshalls anywhere in the entire country, where you can get Calvin Klein or Ralph Lauren sheets with an acceptable thread count at discount prices? Zut alors, you've got it! You hop on the computer, go to Marshallsonline.com and quickly add eight sets of bed linens to your cart. Then you go to check out and...MERDE...the shipping costs more than the sheets themselves!
Enter Point2Point Global, a

new cross-border eCommerce logistics and technology company created to vastly improve international shipping for eCommerce retailers and their customers. Just launched earlier this month at the Internet Retailer Conference & Exhibition in Chicago, Point2Point Global analyzes international routes and determines the most efficient delivery options, balancing speed and cost. The company's asset-lite network of strategic partners has expansive reach to international cosmopolitan cities, suburbs and rural areas alike, making its services ideal for U.S.-based businesses invested in expanding their brand to one, or more than 200 countries, worldwide.
So the next time you're living your dream life abroad but just wish you could have a little bit of home, well, maintenant vous pouvez!

Voltaire once said, "Perfection is attained by slow degrees; it requires the hand of time."
Brothers Will and Dave Willis -- the duo behind Boston's first craft distillery,
Bully Boy Distillers
-- would surely agree, as they've spent many years perfecting the recipes behind their small-batch spirits. And the newest creation to join their prized portfolio -- Bully Boy Gin -- is certainly no exception.
Bully Boy's new signature gin is herbal and citrus-forward, reminiscent of traditional London Dry gins while capturing the essence of today's adventurous American craft gins. Instead of starting with the neutral grain base that is typical of most gins, Bully Boy Gin switches it up by using a cane base, providing a mild tropical and honeysuckle undertone, which is then enhanced by herbs and botanicals such as Italian juniper, fresh ginger, blueberry and grapefruit. Tonic & lime, here we come!
Some would say perfection doesn't truly exist, but we're pretty sure that the fans of Bully Boy's new gin would certainly disagree!

We're no scientists, but we're not 100% certain that Jurassic Park couldn't actually happen IRL (if we're cloning dogs, dinosaurs can't be far off...?). Lucky for us, we can get pretty darn close to the real thing -- without the risk of becoming dinner -- this summer at Franklin Park Zoo.
Destination Dino
channels prehistoric times with over a dozen life-like animatronic dinosaurs -- from T-Rex to the emu-like Citipati. Nestled within a winding, wooded pathway, the Zoo's all new immersive experience allows visitors to come face-to-face with these lifelike replicas of the now distinct species. Truly budding paleontologists can hunt for fossils a la Ross Geller at the Dino Dig, or even schedule a sleepover at the exhibit -- although we can't promise the dinos won't come alive at night!
So, if you're looking for a "roaring" good time with the fam, look no further. While "Jurassic World: Fallen Kingdom" may be in theatres now, pretending to be Chris Pratt

running

from dinosaurs rather than watching Chris Pratt run from dinosaurs is our idea of method acting!