| | |
| --- | --- |
| | june 2017 |







The weather's finally caught up with the calendar, and here at marlo we couldn't be more delighted. Mostly, because we're all DYING to get up to Maine to live the rustic glamping life...at least for a weekend!

Of course, we'll need sustenance for the drive, so we're thankful that the new packaging that adorns our favorite chicken salads and dips is the perfect amount of chic + homey to fit right into our aspirational glamping personas.

And once we're up there, we imagine we'll be needing tools of some sort, and we know a good grip is essential to keeping our hands soft and smooth. If we end up forgetting the selfie stick that we'll use to Insta our fabulous lives, no worries, they'll up our tennis and golf games just the same.

Ah, summer...you've barely yet begun, but we've been ready for you for a long, long time.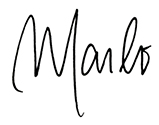 It's a fact of life: certain occasions require a new look. Maybe you're a graduate looking to land your first real gig, maybe you've got a hot date and need to look sharp, or maybe, just maybe, you're Willow Tree: a brand that's been killing the game for six decades and recently upgraded to the product equivalent of fresh threads.
Rooted in tradition yet future-focused, Willow Tree's new brand identity (courtesy of marlo marketing, natch ;)) includes redesigned packaging, as well as a refreshed logo and web presence. And after 60+ years of providing New Englanders with premium, freshly prepared deli chicken salads, poultry pies and dips, you better believe this makeover was well-deserved!
So, what's changed? We'll start with their abbreviated name, which has been trimmed down from "Willow Tree Poultry Farms" to "Willow Tree" -- a choice that belies the company's evolution from small farm stand to leading regional retailer. (Hey, if being able to drop half your name doesn't mean you've hit the big time, what does?!) Next, there's the upgraded typography, which is the perfect balance of clean lines and alluring curves. Of course, we'd be remiss if we didn't mention their fetching new stylized logo. And the cherry on top? All of this is done with a fresh approach to the company's iconic red, white and yellow, ensuring that the look is at once renewed but as recognizable as ever to their legions of brand devotees.
Over on the interwebz, the sleek, seamless brand updates continue. Fans can now head over to
www.WillowTreeFarm.com
to check out delectable looking photography as well as the "Willow Tree Recipe of the Month," sourced from customer submissions via Willow Tree's social channels.
So while Willow Tree will be working hard and looking even better for decades to come, the next time you're at Whole Foods, Stop & Shop, Roche Bros, BJs, Market Basket and more, pick some up for yourself and se
e why -- no matter what the package looks like -- it truly is what's inside that counts!

If your Dad tells you he's planning to quit his day job to make a living by becoming a YouTube influencer, you should (gently!) tell him to get a grip. If
he tells you he's having trouble wielding the antique hammer and hedge clippers handed down from Great Grandpa Jim, however, you should tell him to get a Re-Grip.


What, you ask, is a Re-Grip? Simply put, it's a product that adds or replaces grips on existing handles without any glue or heat. Just "Slip. Zip. Re-Grip." and upgrade everything from fishing rods to motorcycle handles. (Note how much easier this sounds than amassing a million followers with videos of Dad's best fly fishing tips.) Not only is it simple to use, but the result is a total game changer. Re-Grip's
patented

technology minimizes stress and muscle fatigue by absorbing and redistributing energy -- meaning you can say "goodbye" to discomfort and "hello" to more control over tools, better

ping pong games and even those ubiquitous selfie sticks.


So while Re
-
Grip can't actually dissuade Dad from his YouTube ambitions (R
e-

Grip is currently only able to bestow grips on products, not people), it can distract him by making it easier to use those aforementioned hedge clippers to create a manicured landscape that will wow the neighbors. Whatever his hobby, Father's Day is fast approaching, and we can't think of a better present for pops. Available online at major retailers like Amazon, Wal-Mart and Home Depot, Re-Grip will help breathe new life into cherished tools and toys, whether you're replacing an old grip...or looking to get a grip where there wasn't one to begin with!

"Hello Muddah, Hello Fadduh ... this is definitely not Camp Granada." Traditional summer camp brings to mind bug spray, cartoon lunchboxes and schmaltzy sing-a-longs, but Sandy Pines Campground is quickly changing the camping game. New this summer to the recreational oasis otherwise known as the great state of Maine, Sandy Pines is giving the Northern woods a dose of sexy with its new "glamping" experience.

Say 'hello' to SPC's version of camp -- aka, your wilderness fantasies + Pinterest boards come to life. To kick off its inaugural season, a dozen bedecked dwellings -- echoing the charm of Maine agriculture and the trés rustic chic vibes of an Anthropologie store -- will be open for public viewing from June 24th to July 2nd. Each tent will offer a curated vision from various fab New England designers, charged with translating tents into signature displays that promise to be Instagram-able for days...not to mention raise money to support their Kennebunkport community. You can even
reserve your spot
to check them out because lines are for losers. Yep, we said it.

And because those great outdoors make the perfect canvas for a summer soirée, for those who simply must be among the first to swoon, SPC is hosting a
preview bash
to get a glimpse of the tents prior to their big reveal. The aptly named "Summer Camp Preview - A Luxe Designer Tent Showcase" will have guests noshing on grub from Kitchen Chicks Catering and swaying under the stars to the Sultans of Swing, all the while fawning over the earthy, bohemian abodes.


Whether you're first on the scene or not, with swanky design that will fulfill your ultimate treehouse goals, trust us: Sandy Pines will be something to write home about!