| | |
| --- | --- |
| | june 2020 |










Wow, 2020. Barely over the halfway mark and it already feels like a lifetime. I honestly don't even know how or where to begin. And I thought writing May's issue of marlo monthly was a challenge!




Because this could get very long, very fast, here's my recap on events of the past month:




BLM:

It gives me hope that we're in the midst of a major tide changing moment right now, and I can't say it any better than when I was

moved to post

on May 30 while glued to CNN all night.




Restaurant Friends:

We hope you're making it through; and to everyone going out and supporting with respect, rule following, and generous tipping, we salute you. For anyone who knows of folks having trouble finding a new well-paying role who want to be the master of their own destiny,

please help spread word of this opportunity

. Our write up below is a little lengthier than our typical

marlo monthly

inclusion, so feel free to skip over if an opportunity for ownership in the hospitality industry is not a need. But, since it is for so many, we thought it warranted a few extra words.


Office Space: Though it's more space than we need right now, we are still committed to making ours work; because, as much as we are believers in work from home, we also believe the energy and benefit of the traditional office environment is not dead. But we'll need roommates to stay in ours. Please message me if you or anyone you know may be interested. Any and all leads appreciated!

Creative Refresh: Many businesses are taking advantage of this strange (and slower) time to update their owned creative assets, so we put together a few package deals to make pulling the trigger even easier. We'd love to help you take your creative to the next level!



Rethinking CPG Marketing:

One of the hardest things about our current global situation is the uncertainty. "Planning" today means something very different from four months ago. I participated in a webinar as part of

Branchfood's Serving Up Support Series

last month on the topic; CPG friends, look forward to your thoughts.




Until July. Hoping for boring between now and then!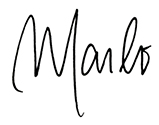 steak 'n shake franchise owner
Without a doubt, the restaurant industry has been hit extremely hard, with the National Restaurant Association claiming that three decades of restaurant jobs were wiped out by the pandemic. As if to add insult to injury, it's been estimated that 1 out of 5 restaurants will close for good; no restaurant -- however successful -- is immune, as the
webinar we hosted last month with five of Boston's largest multi-unit restaurant operators
made all too crystal clear.
What this means is that, for many hospitality folks, the prospect of finding another comparable job in their chosen field becomes that much harder thanks to the simple economic theory of supply and demand. Not only have they lost their jobs during the pandemic, but it's going to be much more challenging to find another job in the industry at a comparable level after the pandemic.
So to all of you hospitality folks out there, unsure of what the other side of this might look like, read on to learn about an opportunity for anyone with a strong work ethic and love for the hospitality industry -- the
Steak 'n Shake Franchise Owner program
.
While not a household name on the East Coast, Steak 'n Shake is an
iconic brand
that actually inspired Shake Shack. If you've always wanted to own your own business but didn't want to take the risk of leaving a well-paying job or didn't have the upfront capital, then this could be the chance of a lifetime for you.
In 2019, Steak 'n Shake made the somewhat eyebrow-raising decision to close stores that were, in fact, making money. Why? Because these locations weren't being managed at the high quality standards the legacy brand holds itself to.
They thought: "
If we can get a person in the restaurant to manage it like they were the owner we could turn this around"
and the Franchise Owner program was born.
While many brands would love to do something like this, most can't afford the cost or aren't willing to endure the short-term sacrifice required. Today, there are 45 owners who have achieved the company's Gold Standard criteria and are now running formerly corporate-owned stores.
Who makes a good Franchise Owner? In general, people with an entrepreneurial spirit who are passionate about serving others; those with a tireless work ethic, vision to create their own American dream, and desire to help build a company of owners. With a nominal investment of $10,000, Steak 'n Shake Franchise Owners can go into business for themselves, but not by themselves. The current FO's have the opportunity to make six-figure incomes; some are currently on the way to earning over $200,000 in their first year. No. Joke. With locations available all over the country, FO's are given their own restaurant, a ready-to-go operating system, and extensive on-the-job training.
They also receive support from field-based operators, administrators, all backed by a creative and powerful marketing team (hi,
marlo outsourced marketing
, nice to meet ya!).
Since the 'gram loves to feed us ads for overpriced cure-alls, influencer-endorsed supplements, and quick-fix everything, these days it can be difficult to sort through the clutter and understand what our bodies actually need to be healthy. You may have heard talk in recent years about the importance of gut health, and for good reason -- it's the foundation of the body's digestive, metabolic, and immune functions.
But how do you take care of your gut? Well, you either eat foods rich in pre- & probiotics (think: sauerkraut, raw pickles, yogurt, kefir), or you supplement. Ever stood in front of the refrigerated case at Whole Foods and tried to understand all of the pricey options? Yea, us too. Instead, meet your new daily dose of digestive health,
GoLive
.
A ready-to-mix, better-for-you pre- & probiotic blend crafted by dietitians, MDs and PhDs, GoLive's probiotics are live & active upon consumption, making them extremely effective. Available in single serving shelf-stable foil packets that actually protect the organisms better than refrigerated options (think of it like yeast packets; you know, the stuff you've been using in your quarantine kitchen bakery!), they come in a variety of refreshing fruit-infused flavors, making them an easy and delicious way to support gut health daily, wherever you are.
And to make it even less of a no brainer to give it a try,
use promo code SAVE25 for 25% off all initial orders + free shipping
, just for being a marlo monthly reader. As we all are acutely aware these days, nothing is more important than our health. And while boosting gut health isn't a quick fix, you can rest assured there ain't no clutter in our endorsement!
This summer we may be trading crowded beaches for backyard kiddie pools and socially distanced BBQs, but one thing's for certain -- we're still packing
all
the snacks. And just in time for summer snacking season, our friends at Plant Snacks have rolled out
Restaurant Style Cassava Chips.
The same taste and crunch we've always loved is now available in a bigger size (and bigger bag), so there's more chip for your dip (& guac, & salsa, &...). Available in two addictive flavors, Sea Salt and Lime, Restaurant Style Plant Snacks are vegan, contain no added sugar and are free of the big 8 allergens (so we can still feel good about our socially distanced backyard bod).
So forget about all those cancelled plans and grab your beach chair, sunnies, and trashy book and make the most of it. Because, pandemic or not, there ain't no shame in our snack game!