| | |
| --- | --- |
| | march 2018 |
So we've clearly got the ' in like a lion' part covered; we're looking forward to a little more of the 'out like a lamb' to start showing face, stat! It's almost as if March realized that our winter had been a little too easy, and quickly decided to remind us who is BOSS. We shouldn't be all that bummed tho, as all of these snow days just provide more reason to stay indoors, eating chips and drinking beer (that's everyone's version of a snow day...right???); we're sharing news of two delish category entries, below.
Also in this month's issue, a topic slightly heavier that normal. While everyone knows us for our F&B brands, restaurants & hotels and more lifestyle consumer work, we actually have a significant corporate & business practice that handles some pretty deep sh*t. Take CareDash and their just-launched report on the relationship between docs and pharma cos. Read on and you'll be reminded how important it is to be the master of your own health.
Finally, as we look forward to those
'April showers...'
we're also excited about the return of One Boston Day. Once again, we'll honor the spirit of community the city experienced following the Marathon tragedy by holding our annual clothing drive to benefit Goodwill. So if you've got closets to clean out, stop by our office on April 9-16 and contribute to the cause!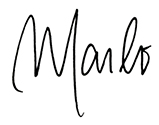 Cape Cod® Waves™ Potato Chips
Okay, sunny days... seriously, where are you? Thanks for coming over to play, winter, but enough is enough. While the 20th of this month technically marked the start of spring and the end of chilly temps, we'll believe it when we see it. Sigh. Well, at least we can all dream of beachin' it on the Cape, thanks to Cape Cod® Potato Chips and their latest gotta-have-it variety. The newly-launched Cape Cod Waves™ Potato Chips have us craving sweet summertime... and another handful, of course!
Featuring thick-sliced, wavy-cut shapes that are reminiscent of the tides, these crispy bites come in three mouth-watering

flavors

: Sea Salt, Reduced Fat Sea Salt, and White Cheddar & Sour Cream. Inspired by the combo of kettle-cooked goodness and your fave dip, Waves™ are a perfect addition to an already delish roster. Packing a ton of punch (and crunch!), these chips let you dip to your heart's content with zero #chipfail.
While sipping hot cocoa by the fireplace most likely remains in our immediate futures, inhaling savory potato snacks under the warmth of the sun while laying on the beaches of Cape Cod is on our minds. So, if you're looking for us, we'll be grinning and bearing it through the end of winter and shamelessly binging bag after bag, swimsuit season be damned!

Whether you're falling back and hoping to be caught during team-building activities or throwing your assets and dolla bills into a fund, 'trust' can mean many things. One place where that word is tossed around all too frequently? The medical world. Sure, it's easy for your PCP to say: 'Trust me, I'm a doctor' -- but we've prob all had less- than-stellar visits (and we're not talking about the 30 minutes it takes to even get past the waiting room!). You deserve to be informed and involved in the decisions that affect you in regards to the most important thing any of us have: our health. Enter, CareDash, the popular healthcare provider review site that loves to keep it real.

With a dedication to transparency and zero BS, CareDash prides itself on giving you the facts to make your most informed decision. The Cambridge-HQ'd company is all about the (sometimes ugly) truth -- and their latest endeavor --
a recently-released analysis detailing the relationship between payments made by pharmaceutical companies for certain drugs and the Rx that your doc is writing down on that prescription pad
-- is no exception. Huh? In layman's, please...
In a nutshell, sometimes our favorite boo-boo fixers have other interests in mind than what is best for us. CareDash's findings prove that physicians receiving at least one payment from a pharma company for any specific brand-name drug were 5X more likely to prescribe that drug over alternatives,
including generics
. Perhaps even more alarming, given the state of the opioid crisis in this country, docs who accepted a payment from a manufacturer for a specific opioid drug were 14.5X more likely to prescribe those meds over a similar alternative. Wowza.
Yep, that's a lot to absorb and we don't blame you if you're filled with doubt right now. Thankfully, CareDash is there to expose the truth and encourage us to raise our hands when a doc says: "Any other questions for me?" No trust falls or trust funds required.

From the Sox and Pats to maple syrup and salt water taffy, some things are just quintessentially New England. Among the items that make the cut is F-I-S-H: wicked good fish. Whether you're going white-tablecloth fancy or ordering from your go-to shack, seafood epitomizes New England living. And thanks to our Rhody-based neighbors at Narragansett Beer, we can now pay homage to our ocean-loving nature with our choice of bevvies as well!
Evoking the nautical legacy of the region -- from fishing pole to dinner plate -- 'Gansett has just released a new catch of its own. Meet Fresh Catch, a blonde ale that captures the brand's coastal heritage in the best form -- refreshing booze.
An ode to all things ocean, the year-round-blondie is rolling out this month; the golden brew contains delish aromas of passionfruit and is dry hopped with citra for a lip-smacking grapefruit taste.

As New Englanders, we have a #sorrynotsorry level of team spirit and we pride ourselves on our...sense of pride, especially when it comes to our freakin' seafaring grub.
The best way to celebrate this unrivaled sea/seafood obsession? Wethinks you know our answer to that!