| | |
| --- | --- |
| | march 2019 |
This month, we're all about revolutionary ideas. Starting with an exclusive new dining room that promises to revolutionize one of the city's hottest spots; to the announcement of the TRU Method, that promises to revolutionize how we plan for retirement; to the launch of a revolutionary new website (if we do say so ourselves!) for a revolutionary
real estate development and urban design firm.
As always, we hope you enjoy this issue of marlo monthly. And stay tuned for next month's issue, as we celebrate the start of marlo marketing's 15th year in business on April 1st.
Happy
almost
anniversary to us!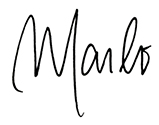 When you think about what makes Boston great, several things may come to mind -- its culture, history, accessibility, thriving food scene, and unique green spaces. But what would our treasured city be without great minds with the vision to make it a better place to live? Nada, that's what.
Thankfully, we have innovative and locally-minded companies like Graffito SP, a real estate development and urban design firm, to conceptualize and create unique and usable spaces that further enhance our Boston experience.
So, when Graffito approached us in need of a new website that embraced their "local first" approach to the development, leasing, strategy and activation projects they're involved with, we knew we were the people to make it happen. In addition to designing and developing the new site, our killer creatives conceived and executed the head shot photography and homepage videography as well.
We may be biased, but we think our hometown is beyond compare; thanks to visionary minds like those at Graffito, we're confident it will continue to be for years to come.
It's long been understood that art, culture and fabulous dining go hand-in-hand, and no one displays that notion better than Yvonne's. When you step into the dimly-lit, modern-day supper club in the space that once housed the iconically swanky Locke-Ober, you aren't just having dinner -- you're having a multi-sensory experience. As if it could get any cooler, Yvonne's just upped the ante with the Gallery at Yvonne's, an exclusive, underground rotating art gallery featuring an eclectic collection of curated pieces from around the world.

This clandestine dining den beneath Yvonne's library can only be accessed through a hidden bookshelf door, and with only seven (lucky) tables, this secret supper spot is as exclusive as it gets. The Gallery's first installation includes works as playful and provocative as Yvonne's, with pieces from CB Hoyo, F&G, Charles Soto, and David

Krakov, among others.

And fear not -- while the elevated art vibe offers a different take on the upstairs Yvonne's experience, the dishes and drinks remain as avant-garde as always.
Getting your culture on while sipping and supping? Sounds like a priceless masterpiece of an evening to us!
Picture this: You're ten years into retirement, enjoying the ocean view from your quaint home on the Cape (your gift to yourself for 50+ years of hard work, of course), you log into your retirement fund and notice it's a little skimpier than you remembered.
Here's the deal -- lots of people overdraw
(or sometimes even underdraw)
from their retirement funds. Why? Because the 4% rule, widely used by folks in the finance biz, is out-of-date and flawed. After realizing this,

Massachusetts-based Compass Point Retirement Planning came up with a better way of maximizing retirement savings -- The TRU™ Method, a mathematically engineered calculation designed to optimize your regular retirement paycheck. And, unlike the 4% rule, The TRU Method is updated weekly to reflect the latest market returns and stay relevant.
With only 55% of Massachusetts residents over the age of 45 knowing how much money they'll need to live on through retirement, we'd say we could all use a little help from Compass Point. Because, if there's one thing you don't want to mess up, it's how much money you'll have to put towards that pontoon boat (that you'll need for the Cape house, naturally).