| | |
| --- | --- |
| | may 2017 |







Fruit, ice cream & booze; This month's issue of marlo monthly will set you on the path to the perfect summer diet!

With [FoMu]'s new Seasonal Pint Club, delivery to your door of four pints, four times a year, has the ice cream covered. Plan a visit to Bully Boy's new distillery, where you can stock up on booze while taking away some recipe ideas sure to liven up this summer's picnics, BBQs & more. And with Snack Factory's new fruit & veggie sticks, healthy snacking at the beach, the pool -- really, everywhere -- couldn't be easier. So read on and then get ready to adopt the perfect summer diet for yourself!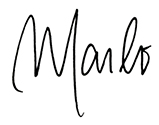 An apple a day may keep the doctor away, but tbh, the thought of a standing date with the standard issue produce is enough to keep us away, too. It's not that we're against fruit in its natural form, but when the afternoon munchies hit, we want to reach for something that sounds a little more satisfying and a lot more subtle than the crunch of chomping down on a big ol' McIntosh mid-meeting.
So -- what to do when you need to nosh without neglecting your diet? Enter Snack Factory Fruit & Veggie Sticks, the latest crave-worthy
products from the company behind cult-fave Pretzel Crisps. Made from real fruits and veggies and free of added sugars, these new Non-GMO Project Verified offerings are guilt-free in more ways than one!
And since we love variety, we're psyched that these snacks feature a mix of just-sweet-enough fruit flavors like Apple, Apple Strawberry and Apple Cinnamon and savory veggie offerings like Snap Pea and Peas & Carrots. So grab a bag or two and stash 'em away for whenever hunger hits. Trust us -- Snack Factory's Fruit & Veggie Sticks will soon be your new secret weapon for crushing your cravings while keeping boredom, extra calories...and even the doctor, at bay!

bully boy's new distillery
If patience really is a virtue, then props to our peeps over at Bully Boy Distillers for reaching new standards of moral excellence. After much wishin' and hopin', and plannin' and dreamin', co-founders Will and Dave (collectively known as the Willis Brothers) proudly announced the opening of their new Bully Boy Distillery and Tasting Room last month. Located in Roxbury, just across the street from the original digs that they've now outgrown, the sophisticated space is a legit haven of handcrafted spirits.
With its urban-boho ambiance (the stacks of wooden barrels give off a vintage Americana vibe), the intimate 26-seat tasting room allows gin and whisky connoisseurs to interact with the siblings and bond over a shared love of craft cocktails. Craving even more of an insider experience? You and your crew can imbibe some limited-edition test batches, house-made syrups, bitters and infusions with the spot's 'still to glass' program.
The tasting room features two rotating cocktails on draft and various flights for you to savor so grab your craft spirits-swilling besties and kick off summer with a tour of the new distillery ASAP.
Hey, we may not always practice what we preach when it comes to patience (who doesn't love a little instant gratification now and then?!), but we can all learn a lesson in forbearance and endurance from the Bully Boy bros. Cheers to this milestone, boys -- we CAN'T WAIT to see what's next!

It's often been said (and sung in the velvety voice of Sir Marvin Gaye) that there "ain't nothing like the real thing, baby," but when there's a rule, we'll find an exception. While there's nothing wrong with au naturel, sometimes faux is the way to go. Case in point? [FoMu] Ice Cream, which translates to Fo (faux), Mu (moo) -- casually blowing our minds with the name.
Scratch-made using the highest-quality ingredients, this all-plant, coconut milk-based dessert is essentially an ice cream
doppelgänger
, and we couldn't be more into it. By offering an eclectic menu that changes with the seasons, the tastemakers at [FoMu] feature the best of all that is fresh and good. But w
ith our busy schedules, we can't always find the time to make it into one of their four Boston-area cafes before the flavors change. Fortunately we can now get our year-round [FoMu] fix thanks to the roll-out of their
Seasonal Pint Club
.
Simply sign up online and satiate your sweet tooth whether you live in Cambridge or California. Four times a year, you'll receive four pints: three limited batch, seasonally-driven flavors and one signature flavor because oldies can be goodies, too. Eco-friendly, insulated shipping boxes makes this the crème de la crème (minus the crème, of course) of conscious consumption.
No disrespect meant to the R&B/soul legend that is Mr. Gaye, but "better than the real thing" does exist and can be sent right to your door, courtesy of [FoMu] and its SPC.