| | |
| --- | --- |
| | october 2019 |
To say things have been busy at the marlo HQ of late is an understatement; we opened two hotels and one restaurant -- all in one week! Read on to discover what's already being billed as the hottest new restaurant in the city and South Boston's (well, the real "Southie", anyway!) first-ever hotel (with a pretty spectacular restaurant of its own that opens today; stay tuned for more on that & their ridic rooftop in a future issue of marlo monthly!).
I would also be remiss if I didn't remind you all one last time about Boston PAL's first-ever gala, coming up this Wednesday. Mayor Walsh is our honoree and DMC of Run DMC fame is our spectacular entertainment. If you've never seen him perform, that alone is worth the price of admission; the fact that your donation is helping cops connect with kids, well, think of that as the icing on the cake! If you haven't bought your tickets yet, only a handful remain. Hope to see you there!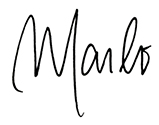 We could list out all the traits that make up a solid marketing agency, but at the end of the day, it's our ability to tell a great story that makes us stand out. And, being as ingrained in the hospitality world as we are, we've found that the same goes with restaurants. Since its first venture back in 2010, COJE (the multifaceted team behind Yvonne's, Lolita and RUKA) has been introducing Boston to globally-inspired, social dining experiences that tell a unique story; their newest concept, Mariel, is no exception.
Inspired by the beauty, culture and cuisine of Havana, Mariel offers a throwback to the hospitality and service of an earlier time. Located within a renovated bank in Boston's Post Office Square, the building was constructed in the early 1920s. Boasting original stone columns and 23-ft ceilings, it serves as the perfect backdrop to capture the grandeur of Havana at its height. But beyond the dazzling custom chandeliers that overlook a dining room filled with plush banquets, lush greenery, and polished tiled flooring, is an obvious display of decayed elegance; the distressed shutters and graffiti-accented walls are just a few of the details that truly bring Mariel's story to life... the story of what became of Havana after the revolution, a kind of haunted desolation.
The menu, by COJE's culinary director, Tom Berry, furthers this narrative. Berry's dishes are inspired by the enduring spirit of Cuba and its people -- how they've evolved, reimagined, and adapted all around the world, as well as by cultural influences brought by those who migrated to Cuba from faraway lands like Asia and Africa. Mariel's rum-heavy cocktail menu features the best of Havana, like the signature Mariel Mojito -- made with their own proprietary mint -- and a highly 'grammable daiquiri tree, featuring six different flavored daiquiris.
With all that said, we know marketing ain't easy. But with clients like the always inspiring team behind Mariel, we know plenty of stories worth sharing.
Good ol' Southie -- a neighborhood once overrun by mobsters and dive bars is now home to preppy young professionals, hot restaurant openings and chic caf

é

s. One thing it has never been known for, though, is hotels... until now. Enter the newly opened Cambria Boston, a.k.a. the first Cambria in the Commonwealth of Massachusetts, and the first hotel to open in the heart of South Boston.
Located within walking distance of endless dining, shopping and entertainment options, the hotel boasts 159 modern guest rooms, a spacious fitness center featuring Gronk Fitness equipment (yup -- created by the fam of that Gronk), and top-notch food and bev offerings in the form of Six \ West, which includes all-day dining on the ground floor and a spacious rooftop (Summer 2020, we're ready for 'ya!) with expansive city views and a playful menu of shareable dishes.
And just as the Southie of today can sometimes be seen as a battle of past vs. future, Cambria Boston has created two opening packages to suit all tastes. For those guests who don't really "know" Southie, there's the Experience Southie package, which includes an artfully designed coaster inspired by the neighborhood, a guide of must-visit landmarks, breakfast at Six \ West and a gift card to enjoy one of Southie's neighborhood restos from the Broadway Restaurant Group. And for those who know the 'hood and are looking to explore beyond Southie's borders, the Explore Everywhere package gets you breakfast at Six \ West, a map of Boston, two MBTA roundtrip tickets (explore the city from the convenience of the Broadway T station that is literally across the street), and water and healthy snacks to keep you fueled for the day.
Southie has sure seen many changes since Whitey and his gang ran the streets; and now, thanks to Cambria Boston, we have even more reason to explore all it has to offer!
Pretty soon our inboxes will flood with holiday gala invitations, toy drives will pop up at every office building, and our hearts will start to feel a bit more warm and fuzzy than usual. Yep, the season of giving is near and with it, one spectacular event that we at marlo hold near and dear to our hearts.
Celebration for Kids
, a fundraising gala hosted by 'Rodman for Kids,' is a spirited evening featuring delicious food from dozens of Boston's best chefs, silent & live auctions perfect for holiday shopping, entertainment and dancing. Rodman for Kids, founded by the late renowned businessman and philanthropist, Don Rodman, is an umbrella charity that raises funds for youth-focused social-service organizations in Massachusetts, its signature event being Rodman Ride for Kids, which has raised $143 million since its start.
With the passing of Mr. Rodman in August, this year's event is particularly special -- a tribute to a man who worked tirelessly to champion those whose voices aren't always heard. A man who believed it is our duty as citizens to give back, and who taught so many the importance of doing so.
"Scientific research has confirmed that giving people are happier, healthier, more successful, and live longer," Rodman said to the The
Boston Globe
in 2015.
"So how much more motivation do you need to get involved than to know that you're just going to be a better person?"
We'll leave you with those powerful words that we know will be running through our minds when we raise a glass this December to a man who truly made this world a better place.
| | |
| --- | --- |
| October 16: | |
| October 19: | |
| October 24: | |
| October 24: | |
| October 25: | |
| October 26 & 27: | |
| November 9: | |
| November 22-January 4: | |
| December 7: | |