| | |
| --- | --- |
| | october 2017 |




With summer behind us and winter on the horizon, October is the perfect time to curl up with a brown butter lobster roll right outta Portland, hand-fried chips straight from the Motor City and a little extra ginger from the shores of Cape Cod. Read on, you'll see what we mean!
Also this month, I'm co-hosting an intimate evening with Rock & Roll Hall of Fame inductee, Grammy Award Lifetime Achievement winner, and general all around great guy Darryl "DMC" McDaniels to raise money for The Felix Organization, the organization he founded to enrich the lives of kids growing up in the foster system -- just as he had once been. Hosted on a yacht docked in Boston Harbor, this will be a one-of-a-kind experience for a limited number of guests. If you're interested in learning more, please email me at mfogelman@marlomarketing.com.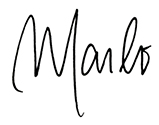 detroit friends potato chips
Whether it's nursing a pint of cookie dough or savoring a melty grilled cheese, sometimes there's just nothing like comfort food. Crunchy snack food doesn't always fall under this category, but what if we told you that a potato chip can give you a full belly and heart? Enter Detroit Friends Potato Chips, the anti-junk food that will have you feeling good by doing good.


These chips echo the roll-up-your-sleeves, hardworking attitude and hyper-local pride that the Motor City has become known for; not to mention, they taste ah-mazing with wholesome, organic flavor. The epitome of homemade, Detroit Friends Potato Chips are fried and spiced by hand (we're salivating over the Lemon Pepper, Onion Celery and Barbecue flavors) using potatoes harvested in a vacant community lot on the city's east side. Made in small batches, these yummy bites are the handiwork and brainchild of Friends of Detroit, an organization that helps residents of the Hope District find jobs and affordable housing.


Every bag purchased (order 'em

online

in crated gift packs and tins) will support a great cause -- talk about feel-good munching! But don't just take our word for it, take the #kween's -- Oprah herself named Detroit Friends Potato Chips one of her 'Favorite Things for Christmas 2016.' So go ahead and tear open a bag -- you'll take pleasure in knowing that you're snacking sensibly and lending a salt-covered hand to a great community, and that's comfort food at its best!

From the scenic coastline and laidback attitudes, to craft breweries and lobsters galore, there's a lot to love about Maine. The state's sign boasts its famous slogan: 'The Way Life Should Be,' and hey, no argument from us. And while Vacationland has never been lacking when it comes to all things delicious (hello, whoopie pie!), Maine -- specifically the buzzy city of Portland -- has recently found itself very much on the foodie map. And the hottest name at the center of that map? Eventide Oyster Co.
Chat up any Mainer and we challenge you to find someone who hasn't heard of the famous seafood joint and raw bar nestled in the city's Old Port. Eventide, with its diverse menu of small bites, hearty sandwiches and cheeky cocktails, has become a must-hit spot for tourists and locals alike. And now, the resto's genius James Beard Award-winning team is sharing some neighborly love with the Hub courtesy of Eventide 2.0. Officially known as Eventide Fenway, the brand-new location and dining model is merely steps away from that famous little ballpark and serves menu mainstays that the EOC faithful have come to know and love.
A contemporary take on New England seafood shacks, this fine-casual iteration of Maine's Eventide Oyster Co. features a counter-service setting where tech-savvy staff take orders on tablets. Text messages will ding when that iconic Eventide Brown Butter Lobster Roll™, Clam Chowder or Fish Sandwich is cooked to perfection. To wash it all down take your pick of wine, beer, house-made soda or kombucha and be sure to leave room for the crazy yum handmade desserts.
So, whether you want to hang out all afternoon crushing oysters or pop in for a little food on the go, Eventide Fenway is where you want to be. As for us, you can catch us over on Boylston Street, reveling in Boston views and Maine hahbah vibes -- a little taste of 'the way life should be' in a city where life is pretty damn great already.

farmer willie's extra ginger

It's a classic story we all know and love; boy meets girl, they fall madly... nope, nix that. What we meant to say was --
college kid meets goat farmer, become instant bros and mix up some killer brews together during sweltering Cape Cod summers. While that may not be the most typical of squad goals, our palates are certainly grateful that these
guys
forged a connection and gave the universe an infusion of 'Ginger with Soul.'
And now, the
team
that brought us Farmer Willie's Craft Ginger Beer has announced a brand new
cool-weather seasonal
version of its signature concoction. Because it's been said that you can never have too much of a good thang, the lads ventured back into the brewing lab in an effort to expand on their original Ginger Session recipe and serve up even more of a spicy bite for beer and craft cocktail lovers. The result? The

recently-launched

Farmer Willie's Extra Ginger; the same delish blend that's made of
fresh cold-pressed ginger, ginger purée, cane sugar, lemon juice, molasses and nutmeg, now has a sequel that features almost double the ginger!
The boys of summer (Summer 2005 on Longnook Beach, to be exact; the start of this epic friendship) have taken their sips to the next level with this added heat, and we promise, your taste buds will be happy.
So, let's crack open a can of Extra Ginger and raise a glass to

Farmer Willie's

bold choice to crank it up a notch with their second offering. After all, it's often life's little extras and unexpected unions that make for the best stories... and beer.