| | |
| --- | --- |
| | december 2018 |
We're in the throes of holiday season -- and we hope you're having us much fun as we are! We've got a short & sweet marlo monthly for you, filled with news you can use for last minute stocking stuffers, a place you can turn to for help with all of your new year's financial resolutions, and a soon-to-open spot where you'll want to plan your first 'date night' in 2019.
So enjoy our last missive for 2018 and stay tuned for BIG things coming from us in 2019, not the least of which is our BRAND NEW WEBSITE, launching next month.
Wishing you the merriest of Christmases and the healthiest of new years!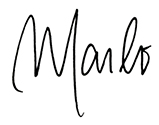 crazy foam super hero masks
Let's face it -- it's been a long year, and if you're anything like us, that peppy, go-getter outlook you had in January is long gone. Amid busy families, endless holiday prep and the current state of the country, we are about ready to bid adieu to 2018. But first: a little well-deserved TLC, courtesy of Crazy Foam's new Super Hero Hydrating Face Masks.
You heard us right -- the makers of your favorite kiddie bath-time staple #blessed us adults with something just for us. Staying true to the brand's playful spirit, Crazy Foam's new hydrating masks are adorned with the faces of Wonder Woman and Harley Quinn; imagine: while you moisturize, you look like your favorite badass babe. The ingredients, however, are no joke; golden chamomile and lemon extract revitalize with essential nutrients and restore tired skin to a soft and delicate state.
Yep, it's time to give our skin some love, recharge our batteries and get ready to kick ass, superhero-style, in 2019!
In our lives, we nurture countless relationships -- with our family, our friends, our S.O.s, and ourselves. But there's one relationship we should probably give a bit more thought -- our bank.
Look no further than our Boston office's ever-evolving neighborhood for your newest relationship: Rockland Trust. Now open at 93 Franklin Street in DTX, Rockland Trust is a full-service bank that offers a wide range of banking, investment, and insurance services to businesses and individuals alike. And to celebrate the grand opening of their new Boston location, Rockland Trust is putting their money where their mouth is through events designed to support their tagline, "Where Each Relationship Matters." Community focused events like #ForYouFriday will offer giveaways, along with restaurant pop-ups, beverages from award-winning latte artists, and more...showcasing just how much each individual relationship means.
So next time you're in DTX -- visiting your favorite marketing agency, perhaps ;), stop into Rockland Trust and let them know you're ready to make it official; this is one relationship you definitely won't regret!
Lucky for us Bostonians, we've got an authentic "Little Italy" in the form of our North End. A stand out for years there was Carmen -- an intimate spot offering elevated Italian among a sea of red sauce joints. Its closing was a sad day for many but, as Barbara sings, "Happy days are here again"....as is owner Jeff Malloy's legendary Bolognese.
Opening soon is La Cucina

at Assembly Row

. Just as Carmen did for the North End, La Cucina will do for Somerville with its swanky trattoria vibe featuring reimagined Italian-American favorites, like house-made pastas and sauces, fall-off-the-bone meats, fresh seafood and flatbreads. And yes, that Bolognese!
And like any great Italian spot should, La Cucina boasts an expansive menu of vino,

beer

and a cocktail list featuring Italian and American classics. Paying homage to the automotive plant that once occupied the restaurant's space, the design features high ceilings and exposed piping

,

along with a grand white quartz bar, a lounge with a fireplace and an impressive dining room.
While we adore our time spent in the quaint North End, we are more than happy to indulge in a little slice of Italy while visiting the trendiest neighborhood north of the city. Come hang with us...we'll be the ones eating ALL the...well, you know!