| | |
| --- | --- |
| | september 2019 |
It's been a busy start to fall, with travel picking up and non-profit events kicking in, in addition to our already busy schedules. Earlier this month, I had the pleasure of experiencing Vienna with the International Society of Hospitality Consultants, an invitation-only
group of leading hospitality consultants from around the globe that I am fortunate to be a part. Two days after returning, I went back to my hometown of Detroit for the always inspiring Detroit Homecoming. If you missed my Insta Story (HELLO, isn't Martha Reeves spectacular?!), I'm in the preliminary planning stages of another trip to Detroit; pop me a note if you'd like to learn more!
In the non-profit world, we've got two pretty cool galas coming up next month. We shared news of Boston PAL's first-ever gala, honoring Mayor Walsh with a private performance by DMC himself. If you haven't bought your tickets yet, now's the time! And below we share news of the Boston Public Market's 4th Annual Harvest Party, so be sure to read on!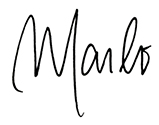 National Pretzel Day, Grilled Cheese Day, Drink Wine Day...what some may see as trivial foodie "holidays," we marketers see as opportunity, especially when we work with some of the best in hospitality throughout the country. And, when a client is celebrating a milestone anniversary at the same time as a relevant national holiday? Well, that's just double the reason to do it up big!
Cafe Landwer, a specialty coffee shop and Mediterranean-focused restaurant under one roof, is celebrating its impressive 100th anniversary around the same time as National Coffee Day -- September 29. And, lucky for us caffeine fiends, WE get to celebrate. Stop into either Boston-area location -- Audubon Circle or Cleveland Circle -- for signature coffees, lattes, americanos, cappuccinos and more for only $1.00 from September 29th through October 4th. Pro Tip: splurge on an order of Nutella Rozalach to bring into the office and experience what true adoration from your colleagues really feels like!
From its beginnings as a small coffee roaster in Berlin, Germany 100 years ago to its current 80+ locations across Israel, the US and Canada, it's safe to say that the Landwer name will continue far beyond its centennial. And, as long as important holidays like National Coffee Day exist, you can rest assured we'll be celebrating!
As difficult as it can be for us to transition seamlessly into September (those change-of-season colds and early sunsets are harsh), we are equally excited to dust off our cozy sweaters, sip on our PSLs, and relish all things fall. The weekend trips to the apple orchard, the hot apple cider (okay, pretty much all things apple), the crisp autumn air... call us "basic," but we live for it. So, it should come as no surprise that one of the highlights of our season is the Boston Public Market's annual Harvest Party.
Celebrating its fourth festive year, the Harvest Party is an evening of food sampling from some of the Boston Public Market's delicious vendors like Levend Bakery, Appleton Farms, Union Square Donuts and more, brewery pop-ups (bring on ALL the pumpkin beer), live music, a silent auction, and a chance to win a $500 shopping spree (we like to envision ourselves dashing through the aisles, Supermarket Sweep style).
So, if you're in the mood for a gourd time, get your tickets to join us in celebrating all things autumn on October 24th. Until then, we'll be thinking about everything apples and pumpkins all day, every day. Fall, bring it!
So far, 2019 has seen some impressive wins for womankind: there are a record number of women in Congress, Lizzo, who confidently champions gender equality and body positivity, is at the top of the Billboard charts, Greta (need we say more?!) and, for the first time ever, a woman runs the New York Stock Exchange.
Right here in our beloved Boston, we are lucky to have so many powerful females at the helm across all industries. That's why each year, the Greater Boston Chamber of Commerce honors a group of women who are changing the region through leadership excellence at The Pinnacle Awards. Honorees of the prestigious awards are recognized at an inspiring luncheon attended by over 1,200 of the region's top business, nonprofit, and government leaders. We were humbled to be amongst them when our very own #bosslady, Marlo, was honored with the Pinnacle Award for Achievement in Entrepreneurship earlier this year.
Now, the GBCC's Women's Network is accepting noms for 2020, and, judging by how many impressive women we know at the top of their game, the competition is sure to be fierce. Let the "year of the lady boss" continue into 2020 and, in the wise words of Lizzo herself, "Think like a man but work like a boss."
| | |
| --- | --- |
| September 26: | |
| September 27: | |
| September 29 - October 4: | |
| October 2: | |
| October 16: | |
| October 19: | |
| October 26 & 27: | |