| | |
| --- | --- |
| | september 2016 |
Labor Day's behind us but, at least for a little while longer, this issue of
marlo monthly
reminds us to revel in the last days of summer -- whether that's celebrating year-round produce or spending quality time with the kids at the zoo.
Yet, often despite our best efforts to stay in the moment, as schedules heat up staying cool can be hard. That's why you won't want to miss any of the upcoming season of the
marlo health and wellness series
, starting with next week's seminar by healer extraordinaire Laura Corrigan. Not sure what "healer extraordinaire" means exactly?
"I came to Laura for help with my knee. Little did I know that she would change my entire physical and emotional being
" and "
Laura is a gentle, beautiful, honest and elegant soul who exudes positive energy and is, in my humble opinion, a deeply caring and genuine healer. It seems, as if overnight, my attitude and physical well-being have turned around 180 degrees, from chronic, clinical depression and constant physical pain, to feeling more positive about myself, and life in general, than I have in years."
Straight from the mouths of Yelpers.
Sounds like it may be worth an hour of your time, right?! You can learn more about the impetus behind the series in the current issue of
Boston Common magazine
.
Hope to see you at our office next week!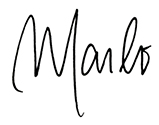 Whether we came of age in a tiny apartment in the city or a house in the 'burbs, odds are we feel a little swell of pride when asked about where we grew up. For better or worse, experience is an excellent teacher, and our surroundings are to thank for a whole host of quirks and adaptations -- from that one friend from Maine who knows exactly how to put on snow tires to the college roomie who took a late night road trip from Providence to Jersey all in the name of finding a WaWa. Together with our powers combined, we make the world a more fascinating place.


Of course, humans are far from the only animals that benefit from Earth's amazing and varied ecosystems. Brand new for fall 2016, Franklin Park Zoo's "Nature's Neighborhoods" allows children and families to acquaint themselves with the

cul-de-sacs

, log cabins and fifth floor walk-ups of the animal kingdom (i.e. the Woodlands, Wetlands, Grasslands and Thicket), and the amazing creatures who call each 'hood home. Kids of all ages can't resist watching red pandas, walking through the aviary, or taking a turn around the exhibit's two turtle ponds. Nature's Neighborhoods is designed for children to navigate it as they please, and an array of exciting adventure play elements like a Bamboo Climber and Grass Maze mean it's more than okay for girls and boys to take a walk on the wild side.


Of course, since education is the name of the "Nature's Neighborhoods" game,

programming will focus on the importance of habitats, ecosystems, biomes and the inter-connectedness of animals and plant life within an ecosystem

. Fun and functional programming aimed at helping future generations take care of our amazing world? Now that's something we can all agree upon, no matter where you're from.
Ever the savvy shoppers, we have long valued quality over quantity. We are thoughtful in our consumption, and know that a well-loved Prada bag on the shoulder is worth eight crappy knockoffs sitting unused in the closet.

However, it is a truth universally acknowledged that there are certain areas of life wherein one must go big or go home.

Charity is one of these. Mexican food is another. Thus, we can barely contain our enthusiasm for Margaritas Taco Gigante!
Running throughout the month of October, the Taco Gigante is a
12-inch-long
scratch-made hard shell taco stuffed with more ingredients than you could fit into the aforementioned Prada* bag:
fresh-made seasoned chicken, taco beef, pork carnitas, bacon, lettuce, refried beans, Mexican rice, salsa fresca, cheese and queso sauce...all finished with a hearty helping of philanthropy. Yes, you read that right. While the combo of scratch-made ingredients would normally be more than enough to make our tummies rumble, the decadent dish becomes all the more appetizing when you realize that $2 of every $12.99 Taco Gigante goes to benefit Team IMPACT --

a national

nonprofit

, based in Massachusetts, that is

dedicated to improving the quality of life for children facing life-threatening and chronic illnesses by matching them with college athletic teams at schools throughout the country. From Draft Day until Graduation, the child and college athletes grow and learn invaluable lessons about strength, camaraderie, perspective and perseverance together.
Clearly, Team IMPACT's mission is a cause worth championing. And though we lack the coordination necessary to help out on the field, we are more than happy to put our appetites to the test by tackling tacos larger than our faces. If you need us between now and Halloween, we'll be happily raising funds by chowing down. It's a big ask for sure, but, hey, it's for charity!
*Please note: no Prada bags were harmed/filled with delicious Mexican foodstuffs during this promotion

boston public market party

Unless you've been living under a rock, ordering groceries exclusively from InstaCart, or holding some weird grudge against awesome things in the City of Boston, odds are that you know, love and have purchased what some may call an exorbitant amount of kohlrabi at the Boston Public Market. A true gift from the foodie gods, the BPM allows us to enjoy farmer's market fare 365 days a year. Yes, friends, 'tis a #blessing to have the BPM here in Boston, and that should be celebrated. So while the basics will opt to fangirl fall by lining up for their umpteenth grande extra hot soy PSL, we encourage you to welcome autumn by buying tickets to the first annual
Harvest Party
.
On October 20th, the Harvest Party is your chance to sip and savor the best of NE food and drink. Those looking to truly ball out for broccoli can join the v. exclusive Chef's Table VIP reception in the KITCHEN featuring James Beard Award winning chef Ana Sortun. After dinner, other kale-loving cool kids will join for the larger Market Party, set to include interactive vendor demos, samples of local food favorites, live music and more. No matter what kind of dollar bills you personally plan on dropping, all proceeds benefit the nonprofit Boston Public Market Association community engagement activities and create opportunity for independent New England farmers, fishers and food entrepreneurs.


Whether you love them for their early morning yoga, chef demos, or simply their ability to cut down on the distance between local farms and your table, we hope you'll join us in raising forks and funds for the BPM.

| | |
| --- | --- |
| September 24: | |
| September 24: | |
| September 28: | |
| October 2: | |
| October 20: | |