| | |
| --- | --- |
| | september 2017 |




September's nearly come & gone and damn if it didn't still feel like summer outside most days. The game is coming to an end though soon, so if you need us look outside -- we'll be soaking it all up until there's nothing left to soak!

But when that autumn chill actually arrives, man, have we got you covered! Read on for three events that you're not going to want to miss: a community Open House where you can drool over a toilet that probably has a higher IQ than most of us; a festival of all things beer; and a party that goes by the name "Harvest" -- if that doesn't scream 'Fall", we don't know what does!

So enjoy the last days of summer 2017...and get ready for an epic autumn!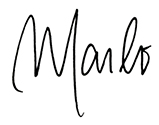 When you live in a thriving metropolis, it's tempting to fall prey to a 'want-it-now' mentality, and convenience is everything. While sure, it's nice to stay on the couch, having anything delivered to your doorstep, some things are deserving of a trek. Designer Bath & Salem Plumbing Supply has been one of those things for
over seven decades as not only the premier spot for savvy North Shore homeowners, but also well-worth the haul from Beacon Hill. But years of the family-owned business's customers saying "we wish you were closer" finally paid off, with a state-of-the-art bath and kitchen showroom right smack dab in Metro Boston.


Their new Watertown digs are truly a thing of beauty. Luxe faucets, chic porcelain sinks and swanky rain showers are just a few highlights of the expansive product selection that ranges from classic to contemporary -- and everything in between. Designed to inspire and tempt all of your senses, this space is basically our 'Bath and Kitchen' Pinterest page come to life. With 'firework' chandelier pendants and a whimsical bicycle sink, there is something swoon-worthy at every turn, and all design lovers will feel at home.
Daydreaming about sneaking away from your desk to soak in the candlelit tub in the interactive 'Experience Room?' Us, too. So get ready, Metro Boston, because your #housegoals are now attainable much closer to your 'hood. Yes, you'll save money on gas, but we make no promises about your credit card statement because trust - now that you can have it all, you'll want it all.
Join Designer Bath for a Watertown Community Open House on Saturday, October 21st from 10 AM to 2 PM at the new showroom. You'll get to see the space for yourself while enjoying family-friendly activities like face-painting and balloon animals and snacks for all!

brooklyn brewery beer mansion
In poker, a 'Full House' is considered pretty decent. Putting card games aside, a house that's full of tasty and unique craft beer? K, that's considered very decent. Enter The Brooklyn Brewery BEER MANSION. Rest assured, we are not toying with your IPA-fueled emotions; coming to Boston just in time for your Halloweekend, the Beer Mansion is an eccentric celebration of all things beer.
A little history: Located in the Williamsburg section of BK, Brooklyn Brewery has been producing award-winning beers since 1988 that are today available in 27 states and more than 30 countries. Now they're taking the show on the road with a multi-room festival of beer, food, music, art, and other wild and weird surprises. The 2017 version had stops in Brooklyn (of course), London, Paris, Philly and more. The Boston event will close out the 2017 season, and it's our turn to show the other cities how it be done.
What it is: You buy a ticket before they sell out (& you can rest assured with the marlo team behind this, they WILL sell out!). You gather your crew. Then you and your brew-loving squad get ready to embark on an experience designed to tickle all of your senses, centered around five themed tasting rooms:
Tart of the Tropics: featuring Sour Ales and Citrus-forward IPAs
The Forest: highlighting Hoppy Lagers, American Brown Ales and Piney IPAs
The Darkness: a moody dive into Porters, Stouts and Oktoberfests
The Stoop: a relaxing, Brooklyn-style chill sesh with Kolschs, Pilsners, Blondes and table beers
The Anatomy of a Beer: a deconstructed tasting of a limited-release Brooklyn Brewery zesty special
While a 'Royal Flush' might be the best possible hand in a game of Hold'em, a 'Full House' of beer will forever be our version of #winning.

boston public market harvest party

While we're sad to say 'peace out' to summer, there's just something undeniable about fall in New England. Apple picking, PSL's, a pair of killer equestrian boots -- if it's basic and beautiful, we're into it, and yes, will most likely post it on Instagram. So when someone says the words 'Harvest Party', best believe that we are adding it to our early autumn agendas. Enter the Boston Public Market Association and their second annual celebration of a fresh season and fresh grub in Beantown.

BPMA, the non-profit crew behind Boston's dynamic and delish Boston Public Market, is going all out (...fall out?) with their major fundraising event of the year. Taking place on Thursday, October 19th at -- you guessed it -- the BPM itself, the evening's 'Chef's Table' and 'Harvest Party' will be a showcase of local vendors, farmers and fishers, with live tunes, dancing and libations, too. Proceeds from ticket sales will benefit the BPM's Community Engagement Fund, which offers free seed-to-skillet 101 around the community; and with tickets ranging from $50 to $500, there's something to fit every budget, so you can feast without emptying your wallet.

So come join us next month and indulge in all of those just-can't-resist-'em seasonal clichés. In case you need one more reason or motivation -- last year's event included a photo booth area complete with prop pumpkins, corn stalks and a tractor. Oh, be still our fall-loving hearts!