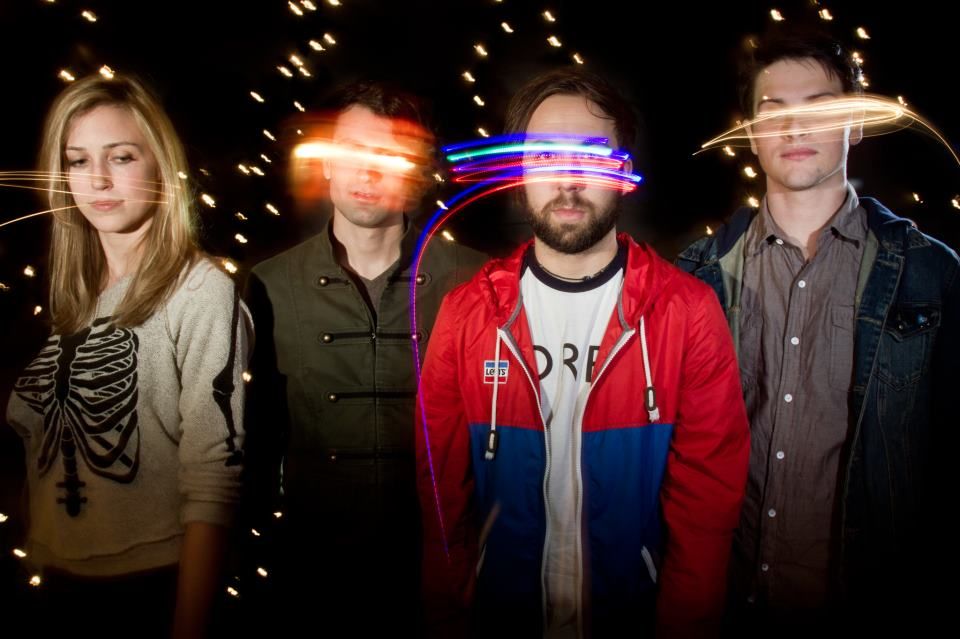 friday march 1: the field effect
dj ken + michael v hold down the modern indie dance party while great scott goes boucharding
March comes in like a lion this Friday night as we welcome the pill debut of the Field Effect. The explosive Boston indie rock quartet has quickly found a home in our city's ever-evolving music scene, and finally crashes our Great Scott stage roughly 21 weeks or so after we first got monster road-tripping single "Ogunquit, ME" stuck in our head.
Coincidentally, we were initially tipped off to the Field Effect last summer, when Richard Bouchard of Boston Band Crush, who joins us Friday for his birthday Boucharding celebration, wrote about the band in his guest commentary in the Phoenix's Best Music Poll 2012.
"Their sound is massive but never overbearing, and they play it with boundless energy, delivering each note with a sense of pure joy," Bouchard wrote. A few months later, Michael wrote, in the same pub, that "Oguinquit" is "a hard-charging college-radio guitar-pop joyride that's light on the workday sludge and heavy on the top-down daydream polish." Since then, the Field Effect have released their debut LP Cartography, performed with the Promise Ring, landed in regular rotation on WFNX Radio ("Ogunquit, ME"), and essentially became the alt-rock station's house band with appearances at their Halloween Eve re-launch broadcast, Misfits holiday party (to perform their cover of Wham's "Last Christmas"), and the recent Valentine's Day bash, changing their name to the Feel Defect and playing a set of '90s emo covers (at the request of Michael V, no less).
Now, the first Boston band to be featured in the Phoenix's What's F'n Next spotlight joins our rock and roll shitshow, and who knows what will go down. At the very least, we're gonna hear one of the best tracks to come out of Boston in the past few years in "Ogunquit," performed by four of the best people ever. It's a celebration, join in.
And as we do, DJ Ken & Michael V spin the modern indie dance party before and after the band. See you Friday, Saturday's already been cancelled.
xo the pill